Marian Rothschild, Actor
Smart. Confident. Caring.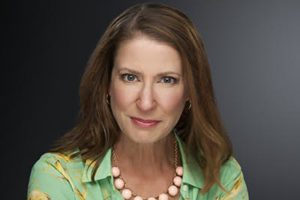 Marian Rothschild is a professional actress with numerous film, television, commercial, and theatre credits including Casting JonBenet (Sundance premier), Ballerina (with John Mahoney), The Fantastics (with Megan Mullally), The Gingerbread Lady (with Shelley Winters.)
Union Affiliated: SAG – AFTRA Height: 5' 4.5" Weight: 118 Hair: Brown Eyes: Blue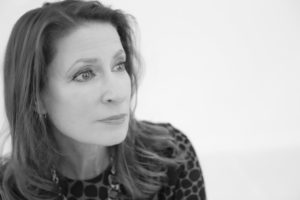 Resume
Film & Television:
Casting JonBenet Patsy Ramsey, Principal Listen Productions
Unfollower Bette, Featured Loco Productions
Christmas at the Ranch Barbara, Featured Cherry Hills Creative
Skills Like This Max's Mom, Featured Dewey-Obenchain
Collision Margaret, Principal Epic Sky Productions
Danger Dad Henrietta, Principal In Contrast Films
Pure Joy Rebecca, Featured 33 Years Productions
Straightjacket Supporting Wednesday Productions
Blues Brothers Extra Universal Pictures
Thief Extra Mann/Caan Productions
On the Right Track Extra 20th Century Fox
NBC Sunday Games Featured Extra NBC
Commercial:
SeniorPath Principal, Spokesperson Kevin Campbell Productions
Coda Apts Cherry Creek Principal Imagine Studios
Ballot Initiative 107 & 108 Principal Dewey-Obenchain
College Invest Principal Futuristic Films
Brez Principal Harvest Films
Health One Principal Cultivator
Laronne Clinique Principal Hunt Media Productions
University Hospital Principal Zero to Sixty Productions
LVI DOCS Principal Network Affiliates
CO coalition off-road vehicles Principal Dewey-Obenchain
Alberto Culver Principal Lee King & Partners
Calvin Klein Featured San Francisco, CA
WYMJ TV Principal Milwaukee, WI
Equal Sugar Substitute Principal Chicago, IL
McDonalds Featured Leo Burnett, Inc.
Brunswick Bowl Featured Chicago, IL
Industrial:
ReMax Realty Principal In-House Prod. Denver
Heart Hero Principal Big Bite Entertainment
Lockheed-Martin Principal Rocky Mtn Audio Visual
West Corp. Principal Citizen Pictures
Gambro Products Principal Advanced Media Services
Qwest Principal In-house Production
Hunter-Douglas Principal Source Media Arts
Training: Patrick Sheridan, Brian McCaulley, AEC Studios, Edward Kaye-Martin, Workshops: Kathryn Brink, Jo Edna Boltin, Angelique Midthunder
Special Skills: Image Consultant, Authentic Yoga, Athletics, Ballet, Waltz, Tap,Dance Teacher, Teleprompter, Public Speaking, Zumba, Jazzercise, Barre, Accents: Southern, NY, UK, FR, GMN
Full Resume available on IMDb