Image Consulting Services in Packages from Denver Image Consultant Marian Rothschild
The Genuine Image Update
$995.00*
Personal Style Analysis

Customized Color Chart
Wardrobe, Accessories and Closet Analysis

4 hr Personal Shopping

Updates, tips, & recommendations for your unique needs
The Genuine Image Makeover
$1,395.00*

Personal Style Analysis
Customized Color Chart
Wardrobe, Accessories and Closet Analysis
6 hr Personal Shopping
Updates, tips, & recommendations for your unique needs
Look Book Photo Album
The Genuine Image System
$1,995.00*

One full year of assessment, mastery, & maintenance of your authentic image.
Personal Style Assessment
Customized Color Chart
Wardrobe, Accessories and Closet Analysis
Makeup Tutorial
5 hr Personal Shopping
Updates, tips, & recommendations for your unique needs
Look Book Photo Album
Additional Season Shopping (4 hrs)
Additional Season Outfit Match-ups and Look Book Photos
Skype or in-person private coaching on verbal & nonverbal communication 



$125.00 per hour
Build your brand deliberately and communicate it consistently with intentional body language and exquisite verbal communication. Learn to move organically in alignment with your brand values. Speak with confidence and clarity. Call for details: (720) 933-9247
Graduate's Gift $495.00* Landing the job: priceless.
This perfect Graduate's Gift gives them:
The understanding of a professional image for interviewing success
Grooming and etiquette  essentials to make a great impression
Color, wardrobe, & accessories charts to dress their best
Interview guidelines for clear verbal and nonverbal communication
Personal shopping trip may be added for additional per hour fee
Give your graduate the gift that will ensure your son or daughter will have a precious advantage over competition for jobs and internships. For details call now: 720-933-9247.
Mommy Makeover $897.00* Retrieving your mojo: priceless.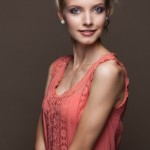 This perfect Mommy Makeover gives you:
Color, Style & Wardrobe Consultation
Private Makeup Tutorials
3 hr Personal Shopping
Updates, tips, & recommendations for your unique needs
It's time you finally had some ME time; remember what it feels like to be a beautiful woman; vibrant, sensual, and sexy. Learn how to apply makeup, what colors are most flattering, do your hair, get some colorful, cute clothes! You deserve this style makeover to have a put-together look for confidence, fun, well-being, and weekends! Not sure what service you need? Contact us today for a free consultation or to book a virtual makeover via Skype! Our virtual makeover service is private, thorough, and easy.
* One hour travel fee attached to locations greater than 45 minutes from our north Boulder office.
Image Consultant Testimonials for Look Good Now Image Consulting:
"Interviewing is a brief meeting with a candidate, appearance is not everything it can be a differentiator between two candidates. You would be amazed at how often someone shows up to an interview looking like they just got out of bed. When the qualifications are similar, we choose the organized and polished looking person." – Kathryn Miles, President, Eetrex Incorporated.  
"I found working with Marian very valuable, informative, and enjoyable. She is great at asking questions and listening and then making suggestions and offering advice that makes it clear she understands you and your goals and preferences. It feels really good to know that I'm wearing clothes that look great on me, and to understand the basic principles that Marian applied in selecting clothes for an individual. Having her pick out clothes for me at a store was wonderful. I look forward to enlisting her help with shopping again in future.  I believe Marian's fee pays for itself over time since, whatever you spend on clothes, you'll get a lot more real value per dollar, in terms of what the clothes do for you.  I recommend that you contact Marian now. You won't regret it!" — Michael Siepmann
Book an appointment with Denver Image Consultant and Personal Stylist Marian Rothschild
Call to book your image appointment with Marian at (720) 933-9247 with Look Good Now Image Consulting, view her image packages here, or click here to book a virtual makeover now and start your style transformation.