How Can an Image Consultant Help You Dress for Success? A Color, Style, and Wardrobe Consultation gives you:
Personal image assessment to understand your own unique style
Customized color analysis with color chart
Body type tips & documents to flatter your unique shape.
Your current wardrobe edited and organized.
Your outfits put together in new and creative ways (for either women's or men's fashion).
Shopping list of wardrobe & accessories for your needs.
Know what looks fantastic on you and why.
Look Good Now's personal stylist advice and recommendations to dress for success for work and weekends.
Please see "Image Packages" page for money-saving benefits.
Pricing:
The Color, Style, & Wardrobe Consultation is $489.00.* However, this service is most beneficial when combined with a Makeup Tutorial , Personal Shopping, and Look Book.
Personal Style Assessment with Customized Color Chart: $297.00 in our Boulder office.
Customized Color Chart alone: $150.00 in our Boulder office.
Denver Image Consultant Testimonial for Look Good Now Image Consulting:
We've helped hundreds of professionals dress for success. Here's what one client said: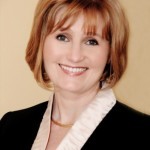 "I hired Marian because I was going to a very powerful conference and really had to update my working wardrobe a little. The results were spectacular! I felt amazing, and I got … count them … 8 compliments each day I wore the outfits Marian pulled together. The conference was very lucrative for me from a business perspective. I really attribute a good part of this to the way I looked (and felt because I looked hot). The lesson I have learned here; up-leveling your clothing can really up-level your success. I would highly recommend Marian's style consulting to any serious business woman! She is extremely talented."  –Tommi Wolf, The Start-Up Expert
Click Here to read more from our happy clients!
Book an appointment with Denver Image Consultant and Personal Stylist Marian Rothschild. Call 720-933-9247.
* One hour travel fee attached to locations greater than 45 minutes from our north Boulder office.
Marian Rothschild of Look Good Now Image Consulting serves the Denver and Boulder, CO, areas for image consulting with men and women and is a national speaker on professional and business image.
Call to book your image appointment with Marian at (720) 933-9247 with Look Good Now Image Consulting, color analysis, view her image packages here, or click here to book a virtual makeover now and start your style transformation.