Look and feel more confident, attractive, and empowered.
Sorry, we are currently not offering service packages. Please check back later in the year.
Men's Impeccable Image Update: $895.00*
Image, Color and Wardrobe Consultation (up to 3 hours)
4 hours Personal Shopping** (I do 1st hour of preshop for you)
Photos of your new outfits put together
Hairstyle, eyeglass and accessories recommendations
Updates and tips to strengthen your unique upgraded image
* One hr. travel fee added to locations more than 25 min. from north Boulder .
** Additional shopping: $150.00 per hr.
Leadership presence is important to your ability to engage, influence, and succeed in business and life.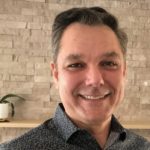 "I had a great experience with Marian. I wanted help with updating my style and presenting myself in a way that emphasizes who I am. Marian provided a thoughtful and concise way of approaching my goal. She addressed why things work or don't work with tools to help remember and apply her consultation. She's smart, fun, and has a wonderful sense of style." – Alex C.