Personal Branding, Professional Image to Increase your Influence, Communicate with Confidence Speaker – Trainer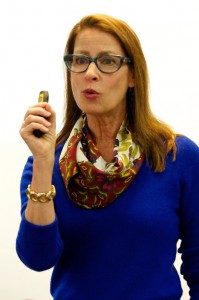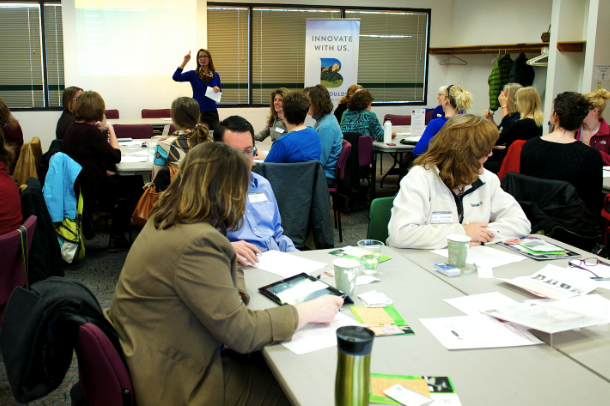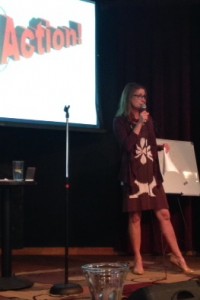 Business and Personal Image Speaker Marian Rothschild delivers highly interactive, educational and entertaining workshops for men and women.
Formats: Keynote, Breakout, Workshop, and Webinar
Audience: executives, entrepreneurs, supervisors, managers, directors, team leads, project/program leaders, and sales teams
Perfect for: corporations, companies, and associations looking to equip leaders with effective tools to project confidence with executive presence, inside and out.
Topics include:
Sharp, Smart, and Confident: Radiate Competence for Increased Influence and Polished Presence
Six Secrets of Interview Success to Land Your Dream Job
Networking Nuance to Communicate a Strong Professional Image
What the Heck is Business Casual?
Verbal and Nonverbal Communication for Clear, Consistent Connectivity
The Wow Factor: Communicate Your Personal Brand for a Confident Leadership Image
My clients and their needs are my primary focus when customizing a presentation. I integrate humor, stories, quotes, references, and respect into all presentations while sharing beneficial tips, tools, and strategies that can be implemented immediately.
Testimonial from Vice President of Harris Bank, Chicago:
"Dear Marian, You did a phenomenal job of presenting the material. The feedback I've received has been great! The managers thought the information was timely, relevant and prepared in a way thatmakes it easy to have conversations with their employees. Thanks again for a great presentation and I look forward to working with you again.
Karen McGee"
Vice President, Regional Community Affairs Manager
__________________________________________________________________
From Sue Otto, CO Assoc. of Office Professionals:
"Dear Marian,
Your very informative and fun presentation was just what we needed to hear and learn!
We learned so many tips and tricks to expand our professional wardrobes with items already in our closets.  We now know that being professional in our dress does not need to be expensive.  One or two items with different accessories equal many new outfits for our personal and professional look.  Your tips on body types, skin tones, coloring and contrasts are invaluable and so easy to implement.
We had a wonderful time with you and enjoyed your presentation immensely.
Many thanks again,
Sue Otto" Department of Learning Services, 303-347-3408
__________________________________________________________________
"Wow, Marian had the crowd sitting on the edge of their seats!   She spoke  brilliantly,  was entertaining,  and  crowd pleasing.  Marian had the audience participating, laughing and  feverously taking notes.  Our goal for the evening  was for our sales force to leave with an understanding of how important your look is to your logo. One of the many comments I have received from the sales force is " I am now thinking about what image I want to portray every time I  walk out the door." 
Thank you Marian for painting a beautiful picture of how each person can create their own personal style easily and without investing a fortune! The education was outstanding, the evening, priceless."
Executive Senior Sales Director
Tracy Grodsky-Dunn
Mary Kay Cosmetics
__________________________________________________________________
Comments from attendees to the Littleton Public School District Admin. staff presentation:
"I thoroughly enjoyed Marian's presentation.  She was very knowledgeable and personable and shared the information in a very entertaining and informative way.  I'd love to have her edit and organize my closet!"
"I really enjoyed the session and got a lot out of it."
"I thought she gave an excellent presentation. It covered just about every aspect of our appearance. She kept it moving along, interesting, and humorous – good balance. She also pulled just about everyone into the conversation or as a participant at some time during the presentation. Good props, too (books and clothing)! She also gave some clarification to things that I knew didn't look just right on me but I didn't know why, and also gave me some ideas of what to look for when I go shopping. I bought a concealer and a lip outliner for the very first time over the weekend!"
"So… job well done!!!
I would be happy to be a reference!"
Christine Flaum
Bookkeeper/Secretary
Euclid Middle School
Littleton Public Schools
#303-347-7801
___________________________________________________________________________
"A very persuasive and authentic presentation. Marian was energetic and compelling." -Richard Palmer-Smith
"Marian gave plenty of tips and ideas that can be implemented right away. Great audience participation and interaction." – Elina Day, Boulder Chamber of Commerce
Group presentations by Business Image speaker – trainer Marian Rothschild include:
Cummins Corp., National Speakers Association/Colorado Chapter, Riverstone Property Managers, Ritsema and Lyon Law Firm, CO. Christian Univ., Aqqolades Leadership, RiseSmart Recruitment, American Business Women's Association, Harris Bank Chicago, Leadership and Image Workshop, Messner and Reeves Law Firm, Denver Business and Professional Women, Boulder Business and Professional Women, Businesswomen's Leadership Group, Littleton Public Schools administration assistants, Boulder Chamber of Commerce, Boulder Women's Meetup, Gamma Phi Beta sorority, Boulder Valley School District, Colorado Assoc. of Educational Office Professionals, North Metro Sales Pros, Mary Kay Cosmetics, Toastmasters Fall Conference, Flatirons Professionals Assoc., Sales Pros of Denver.
The head of a major Scandinavian airline company once said "Good customer service is a million moments of truth." Many of those moments are visual. What message are your employees sending about your organization through visual cues? What message would you like them to send?
Please call for rates for corporate and business professional image workshops and consulting: 720.933.9247. Marian Rothschild, AICI FLC; Professional Business and Corporate Speaker on Image, Wardrobe, Clothing, Business Attire, Verbal and Nonverbal Communication for Men and Women.