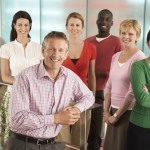 Clients and friends often ask me for recommendations. They want to know a great place to have their hair cut and colored, where to go to get cool, interesting clothes at a reasonable price, and which products really give the best results.
This list is ever-evolving. I'll try something new and tell some folks, suggest they go to xyz for such and such and ask them about their experience. For now, these are a few of my favorite things.
Best men's business casual shirt: Hugo Boss, with vertical stripes Be sure and look for "Trim Fit" or "Slim Fit" if that's you.
 For thinning hair: Nioxin shampoo, blow dry with head upside down
 Shoe stores for looks and comfort: Clarks, Nordstrom, Pedestrian Shop, The Running Company (Boulder), The Walking Store
 Skincare: My absolute favorite anti-aging moisturizer: Prevage by Elizabeth Arden, other greats: La Mer, la prairie, Origins
 Must-have shoes for men: taupe suede desert boots
Must-have shoes for women: 2 1/2″ heel comfortable nude pumps
Colors to wear this spring: emerald green and cobalt blue
Business, Business Casual, & weekend clothes, mid-high price point: Nordstrom, St. John, Sacks, Neiman Marcus, Hugo Boss, Dillards
 

Interesting, artsy clothing, mid price point: Cotelac (France), Jacque Michelle (Boulder), Anthropologie, Violette (for teens and 20 somethings)

Consignment shops: hip Consignment, Rags, Switch, Fabulous Finds, Common Threads, Encore
Eye glass frames: EnVision (Boulder), Aspen Eyewear (Boulder), The Eye Gallery Vision Works (Broomfield) Wink (Boulder)
Makeup: Sephora, Origins, MAC (brand), Lancomb (brand), Laura Mercier (brand), L'Oreal (brand)
Hair Stylists for cut & color: Andy or Lori at Side Door Salon, Shannon at 1313, Melody at Foundations
Hairstyle: The long bang pixie.
Nails: J lounge, Angel Nails, La Belle (13th & Pearl)
Public Speaking practice: Toastmasters, National Speakers Asssoc. for professional speakers
Networking: BWLG of Boulder Chamber of Commerce, Meet-Up
Place to workout: Colorado Athletic Club, or any of the millions of acres of open space trails in the foothills, just get out there and move!
Restaurant: The Med, Arugula, Murphy's, L'Atelier, Aji, China Gourmet, Cherry Creek Grill, Strings
Teeth whitening: get trays made at your dentist & do it at home; use 45 min. once a day for one week, then just 2 x per year!
Mascara: DiorShow
Concealor: Amazing Cosmetics (available at Sephora)
Lip Gloss: L'Oreal, elf, Lancome, Elizabeth Arden
Best image consultant in Denver and Boulder, personal shopper, makeup lessons, head-to-toe image update: Marian Rothschild with Look Good Now.
I'm probably leaving out lots of other info. But I don't want to make this too long. You tell me; what else would you like recommendations of? What do you recommend in your area or in your life? Please comment below.