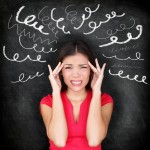 So many gifts to buy, so little time!  What's a shopper to do?
Here are seven ways to make your Holiday gift shopping go smoothly in a short amount of time. (And get the gift that they'll love!)
1) Ask what they want ahead of time. Get several ideas. Know the recipient's interests; hobbies, taste in music, clothes, stores, sizes, weekend activities.
2) Make a list. Write each recipient's name along with several gift possibilities for each person.
3) Ask for other people's advice on what you should give your loved one, co-worker, or best friend. Sometimes other people, like your husband or daughter, can give you ideas that you hadn't thought of. Sometimes they know if the person already has something, or what they would love to have but are reluctant to tell you.
4) Shop on line whenever possible. Sit down at your computer with your credit card and your list. Google the name of the item, brand, and any other specifications needed to find the desired gift on line. Buy on line to save time. Have the item shipped directly to the recipient with a gift card attached.
5) If you must go into the stores, go early, 10:00 a.m. on a weekday. Sales people are fresh and eager first thing in the morning. The stores are clean and uncrowded. There are parking spaces, and the racks haven't been picked over yet.
6) Plan your shopping trip. Bring your list that you created. Know what you need and where you are going to go, exactly which stores, in what order. Ask for a Gift Receipt for easy exchanges.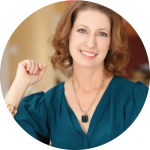 7) Hire a personal shopper, (like me) to do your shopping for you. Personal Shoppers are familiar with all the different stores, merchandise, and sales people. We are so very different from the personal shoppers who work for a department store. Those people are simply sales clerks who have met a quota! They will want you to spend the most money per item and they can only shop in their store, nowhere else! When I go shopping for a client I ask tons of questions about whomever you are buying for. I'll ask your budget and where you'd like me to shop. You'll have options, and your loved one will receive gifts that they'll absolutely love. It's a personal touch, if you simply don't have time. I'll even wrap and deliver them, if you'd like!
Call right away to arrange personal shopping for your Holiday gifts: Marian Rothschild 720-933-9247. Bookings are limited, call today!
Image Consulting, Personal Styling, Color Analysis, Wardrobe Consultations, Makeup Lessons, Personal Shopping; Marian Rothschild, AICI, Look Good Now Image Consulting, 2497 Keller Farm Boulder, CO.