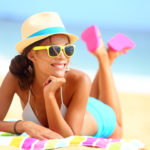 We're all at least a little body conscious at the beach to begin with, so do what you need, to look and feel sexy and stylish.
Start with a terrific sun hat that blocks harmful rays, but also flatters your face shape and may even be the latest fashion trend.
If your hair is long enough, twist it into a bun on the crown of your head and secure with one or two hair pins. This will keep your neck cool and ensure sand and lotion don't get in your hair. Best of all, when you take the bun down, you'll have gorgeous beachy waves.
Your sunblock should say either "broad spectrum" or "UVA and UVB". Apply early and often to face, hands, decolletage, and shoulders.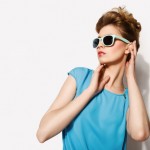 Don't bother with mascara and eyeliner at the beach or pool. Instead, just stick with a bright, bold lip color like watermelon, tangerine, or raspberry shades.
Alcohol and hot sun don't mix very well, yet ya gotta have somethin'! Stay hydrated with flavored or fruit-infused filtered water. It's easy to make, free, and taste yummy when you add some mint leaves and lime slices to your ice water. My favorite all-natural bubbly is Grapefruit flavored LaCroix.
Take your time finding the perfect coverup. It could be either tunic, knee, or longer length, over-the-head, button-up, or jump suit style. It definitely should be figure flattering and any color except black or gray – save those dreary hues for the dead of winter.
Don't just sit there, have some flirty fun! Remember when you were a teenager and you'd go with a whole group of friends? Bring those feelings back by rubbing sun block on your sweetie's back, chest, arms, and legs. Then reciprocate.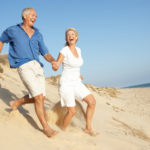 Hold hands, go for a walk on the beach or run down a dune. You may feel like a kid again, and there's nuthin' wrong with that!
Let us hear from you below in the comment section, how these tips helped you.
Call me, 720-933-9247 to book your free 30-minute phone consultation to get started on your image update today.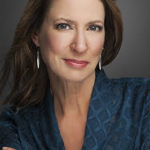 As a Certified Personal Image Consultant, Author and Speaker, I help savvy professionals upgrade their brand visually, head-to-toe, and authentically, from the inside – out, for increased influence and polished presence. Marian Rothschild, AICI FLC, Denver and Boulder, CO, email: [email protected], www.marianrothschild.com