Your mother told you to stand up straight, walk with good posture, eat your veggies, say please and thank you.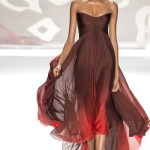 Those are great rules. They are steadfast and timeless. Keep doing those…all the time.
But there are other rules that used to be the norm for fashion and personal style that have recently gone by the wayside. Breaking these rules will actually give you a more current look, and add a trendy twist to an otherwise classic or casual style.
Here are four rules that you might have heard your mom tell you that you now should absolutely break, and how to do it for maximum effect:
Never wear two patterns together.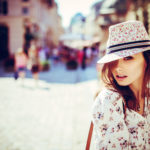 Wearing two patterns together is now the quickest way to achieve an updated, current look. But they can't be just any two patterns. There has to be at least one color that's the same in both patterns, and one of the patterns needs to be more bold, and the other needs to be more subtle. Men have been doing this for years with shirts, ties, and sport coats. Now we can all mix patterns, even when wearing sweaters or tops with skirts or slacks. You'll even see patterns mixed within a dress, like my new "disposable" from H&M.
Keep your hair combed neat and tidy.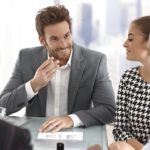 For ultra conservative looks or a formal corporate interview, fine. But otherwise, mess it up a bit! Use gel or hair paste for body, lift, and shape. Guys, you want the sides and top going back, with the top lifted slightly, like the photo. Ladies, use a fine-tooth, rattail comb for teasing and lifting. Set the do, then give it a tousle with your hands to let some strands loose. Or scrunch the ends for beachy waves. Fantastic.
Always wear matching sets of accessories.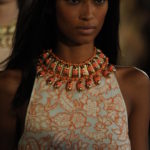 Back in the day, our moms went to great effort to acquire matching sets of necklace, earrings, and bracelets. Today, that look is passé, it's way out, too "matchy-matchy." For an updated look, accessories should relate to each other, but not match exactly. For example, if you're wearing a necklace of wooden beads, your earrings can also have wooden beads on them, without being the exact same beads or even the exact same color. Metals should still match, either gold or silver, but again, they shouldn't be exactly the same pattern of jewelry. Better to have the pieces relate to each other to tie the outfit together, rather than appearing outdated. Or even just one statement necklace can be a "star piece" with the WOW! effect.
Gray is a neutral and goes with everything.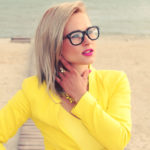 Anyone who has ever worked with me knows I'm not a fan of gray. There are only two categories of people who look fine in gray; mature folks who have gone gray and decided not to do anything about it, and people who are so doggone young and cute it doesn't matter what they wear. For everyone else, gray is a downer. It just doesn't do anything for you. Why bother wearing that on your body when there are so many other beautiful colors that will flatter you? Like teal, coral, rust, camel, and indigo blue. You especially want these great colors up by your face for shirts, tops, ties, and sweaters, these colors bring the appearance of energy, vitality, and life to your face.
Bonus Tip: Ladies, if you think you can't wear yellow, smooth your complexion with foundation and concealer, then add accent around the eyes and color on the cheeks and lips. Try it, and count the number of compliments you get in a day.
Let us hear from you below in the comment section, how these tips helped you.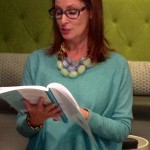 Call me, 720-933-9247 to book your free 30-minute phone consultation to get started on your image update today.
As a Certified Personal Image Consultant, Author and Speaker, I help savvy professionals upgrade their brand visually, head-to-toe, and authentically, from the inside – out, for increased influence and polished presence. Marian Rothschild, AICI FLC, Denver and Boulder, CO, email: [email protected], www.marianrothschild.com