By Marian Rothschild, AICI FLC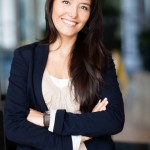 You see some women and you just know they've got it.
They have it all: drive, passion, intelligence, leadership qualities, and a polished, put-together look.
How? How do they manage that, and what is it that makes it all come together so stunningly? After years of helping hundreds of women discover and develop their own unique head-to-toe personal styles, I have some constructive suggestions.
Here's my list of 15 fashion and beauty must-haves to transform your image into a confident expression of full potential for stellar success.
A dynamite dress, appropriate for business, with classic styling, in a flattering color with impeccable fit. This dress will be knee-length, made of comfortable fabric with slenderizing vertical lines and either short or three-quarter length sleeves.
Pencil skirts (at least two) and tapered (cigarette, not skinny) slacks (at least three pair.) Skirts and slacks should be in dark colors, but not necessarily black, especially if you are blond. Colors to consider: navy, French blue, olive green, burgundy, brown, rust, and camel.
Jackets or blazers (at least three) that give you a polished presence and air of intention. Blazers always have a collar and buttons, jackets don't necessarily have either. For a lean look, jacket should be buttoned up or zipped at least half way up. This pulls your waist in and creates less bulk.
Nude classic pumps (they go with everything), about 2 ½" or 3" heels. These will sharpen any outfit and elongate your legs. Wear them as often as you can, with skirts and slacks for smart, savvy style.  You'll also need another pair of all-day comfort 2 ½" – 3" heels, something stylish like this Bernie Mev, (available at Nordstrom, $79.95.)
A stand-out necklace and a few other good quality accessories. Kate Spade makes a fabulous 18" fashion pearl choker ($128.00) that I've advised many of my clients to buy. The beads are larger than the classic pearl, about ½" in diameter and the strand gives a casual elegance to any outfit.Less is more when it comes to adding bling for business. Keep it clean and simple rather than adding adornments that distract from your impeccable image. No jingle jangle, no matchy-matchy.
Silk-looking, washable blouses in solids and prints (at least five). Pick colors that are in your skin tone and eyes, like peach, coral, salmon, soft pink, aqua, teal, and green. Subtle prints are lovely, like a small geometric, sophisticated floral, or understated animal print. Go with silk if you don't mind the dry-cleaning bill and you want the real deal.

High-performing skincare will repay you with a youthful glow and smooth face and neck. Pick an all-natural facial cleanser to start. Use an anti-aging serum, moisturizer and eye cream daily (my fav is Prevage by Elizabeth Arden), under your usual sunscreen.If your neck is in a losing battle with gravity, try what I use: Perricone MD Cold Plasma Sub-D, day and night.  After forty, ask your dermatologist for a prescription of Retin-A and maybe a bleaching cream. Otherwise, use an exfoliate scrub or mask once a week to remove dead skin cells which can leave your skin dull and dreary.
Makeup essentials and application know-how. Here are the essentials: eyebrow pencil; eyelash curler; dark, light, and medium shades of eye shadow; eye liner; mascara; concealer; foundation; blush; lip liner and lip color. Bronzer is a bonus; it gives an added glow and touch of summer sun.You probably have all of these products in a drawer. The trick is to use them often and strategically. The point of cosmetics is to put back the natural beauty that we had in our prime, when we were twelve or thirteen years old. Therefore, you want a smooth and even skin tone, some accent around the eyes, and color on the cheeks and lips. That's a polished day face for professional presence.If you're not wearing any other makeup, at the very least wear bright lip color with some gloss over it. If you've got rosy or pink skin tone, wear a pinkish-red. If you've got yellow or golden skin tone, your red will be a little orangey. Go bold, like our stylish sisters before us did in the 1950's.
Mirrors let you see what the rest of us see. But you can only do that with a full-length mirror. Place one in or near your closet and use it every day to try on new combinations of separates to create outfits that express your personal style. Shoes can make or break a look, so be sure and try on different pairs, to get the effect you're going for. And be sure to turn around and check out your back side; there could be a whole 'nother world going on back there. Hang a retractable-arm magnifying mirror on your bathroom wall for easy makeup application and eyebrow touch-ups.
A current hairstyle sends the message that you are up-to-date and engaged with current culture. Go through magazines to see what length and shape suits your lifestyle. Bring pictures into your stylist and ask her if that cut will work for your type of hair and flatter your face shape. If you think your stylist is in a slump, go to someone else at another salon. Ask around for someone who does chic cuts really well.
Hair products that are right for your type of hair will make styling easy. Know what look you're after: full, flat, beach waves, an up do, or a sleek pull back. Ask your stylist what products will give you what you desire, and ask her to show you how to accomplish that. Practice blow drying and rolling your hair with curlers so when you want it, you'll know how to get it.
Every professional businesswoman needs a trench coat at some time. Even if you live in a warm climate, it rains occasionally, or you might have to travel to cooler cities. Choose a trench with slimming vertical lines, single breasted rather than double, and maybe a sash that ties in the front. Don't get black, unless you are an upscale designer in mid-town Manhattan. For the rest of us mere mortals, choose a luscious color like mossy green, plumb, russet, or even a polka dot for a little whimsical flair.
Leather bound notebook, bag and tote. Leather says solid, serious, I'm here to stay. You don't need to spend half your paycheck on a bag, but it does need to be dashing because it will be noticed.
A gym membership to a club or yoga studio that is easily accessible to your location, and offers the equipment and services you will use to work out on a regular basis, will help you stay in great shape. But you have to use it – regularly. I'm talking at least three times a week to look and feel healthy and have the figure and dress size you want.There's no substitute for putting in hours of diligent exercise that you enjoy and will keep you coming back for more. Result: energy, vitality, and a great shape.
You can't buy this last item: it's absolutely free! Even if you are wearing a $3,000 designer suit, poor posture can age any woman instantly. Strive for good posture – when sitting, standing and walking. Be aware of it all the time, even when you are alone. Our muscles form around our bones, and if we get in the habit of sitting at our desk with shoulders hiked up or rounded forward, and chest caved in, we're going to keep that shape when we stand. Don't let that happen. Make a point to straighten up every time you change an app while you're working, or walk under a doorway. Shoulders down, back straight. Yes! Now you look comfortable, confident, and empowered.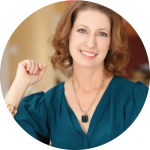 These things all take some time and effort. Some of them cost money. But what is there that's worth having that doesn't take time and effort? In some cases, it's just a matter of making use of what's already there. Know what's right for you; do what you can to live the life you want. Be sincere, be selective, and be savvy.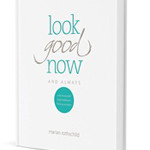 Would you like to update and upgrade your personal brand? I help successful professionals transform their personal image into a confident, authentic expression of full potential for stellar success.  Please visit image packages to see which package is best for you. Then give me a call at 720-933-9247 for your free 30 min. phone consultation.
Marian Rothschild is an award-winning, best-selling author of Look Good Now and Always: a do-it-yourself style makeover for busy women. Buy it here, now!