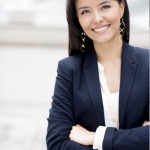 A friend was referring to a co-worker and described her this way: "That woman was born confident." Sorry, but no one comes out of the womb confident. Even having five PhDs doesn't necessarily guarantee that "top of the world" feeling.
We as humans build confidence slowly over time. The amount of confidence we have as adults is directly related to how much success we have in different areas of life, such as social, education, romantic and other kinds of relationships, economically from our jobs and other work-related accomplishments. The greater number of accomplishments and recognition we've had in those areas, the more confidence we will usually have.
To increase your self-confidence, you must make incremental advances in some area of life that is of interest to you. Then, you must receive some sort of positive re-enforcement or praise for that achievement. This praise can be as small as someone saying "Hey, how ya doin'?" or "You look nice today." Other forms of praise can vary in size and scope, from a manager or supervisor recognizing an increase in job performance, to being toasted at a company picnic or invited to a social event by someone you like or admire.
Confidence increases exponentially when we are publicly praised for achievements for which we invested a considerable amount of time, effort and commitment.
If you are looking to increase your self-confidence, start small. What do you love to do, what can you do for someone else to improve their life? Do something that gives you gratification, for which you feel proud. Don't just sit back and wait for recognition. Tell someone whom you love and trust to give you honest feedback. Then take the next step: what else can you do that will be slight but significant advancement in your life?
Here are some easy tips for quick confidence builders:
Check your posture when you are standing, sitting and walking. Straighten your spine and roll your shoulders back. Great posture looks and feels terrific, strong and empowered.
Speak clearly with breath supporting every word. Don't garble or drop your phrases. Don't "uptalk," or end normal phrases or sentences like questions, . Be aware of how you speak.
Before going into a meeting, presentation or interview, do the power stance: feet shoulder width apart, stand up straight, fists on hips. Take a big breath in. Now put both fists up in the air and say, "Yes, I can do this!"
At the risk of sounding like a broken record, exercise regularly, at least three times per week. Chose an activity you enjoy and will get your heart rate up for at least 45 minutes. This will strengthen your body, mind and spirit.
It may be something small like wearing a bright color for a change, or getting a new hairstyle or eyeglasses.
Invest in at least three new capsule wardrobe pieces that look great, fit and feel terrific.
The next time you go out anywhere, dress up a little more than usual.
Volunteer at a local charity, doing something that uses your talents and feels fulfilling.
Join a group, association or Meetup (meetup.com) and get involved with weekly or monthly activities.
Learn a good joke and tell it.
Make an effort to make a new friend.
Call and invite a friend out for coffee, a beer, or a glass of wine.
Ask a neighbor to join you for a hike or bike ride.
Organize an event that helps someone in need.
At work, ask your supervisor for feedback and suggestions on how you could do a better job.
Tell other people that you'd like to do more and ask for suggestions that might work for you.
From Brenda Kinsel, AICI CIP: Keep a file labeled D. I. G., which stands for "Damn, I'm Good!" Make little notes of every small accomplishment and put them in the file. Open it and read them every once in a while.
Smile at people as you pass them. If they smile back, say some small greeting or compliment like "Hi, how's it going?"
When something good happens to you, tell other people about it. Don't brag, just share. Then ask them what's new.
Marian Rothschild is a Personal Branding Expert, Image and Wardrobe Consultant. Marian helps successful professionals upgrade their personal brand for a leadership image with expanded influence. Call Marian for a free 30-minute phone consultation: 720-933-9247.