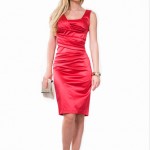 Have you ever wondered how can I find my best colors? Most women have always wondered which colors make your skin glow and your eyes sparkle; which are the right colors for your complexion and skin tone. No one wants to wander around looking washed out, slightly off kilter, ten years older than they are. This is what the wrong colors can do for you. The right colors make you radiant!
Sometimes you're drawn to certain reds or greens, but you're not exactly sure why, or if they are the best choices for you. Friends may say a certain color looks pretty on you, but you wonder if they're just being… well… friendly. Let's take the guesswork out of choosing those perfect, face-flattering hues. The first step is to know your skin tone. I'm talking warm vs. cool, the foundation of color theory.
My mother's Irish ancestry gave her fair skin that burns easily. My father's Central European ancestry gave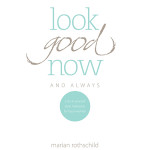 him quick-tanning skin with a yellowish-beige hue. My four siblings and I inherited my dad's warm skin tone.
No type of skin tone is better or worse than another. It's just helpful to know what type you have, so you can pick colors that flatter it. Take a look at your un-tanned legs or places the sun has never seen. Does your un-tanned skin have a:
Rosy color/bluish tone (cool)
Yellow/golden tone (warm)
If you're not sure of your skin tone, compare your un-tanned legs to a friend's, your child's, or your partner's.
If you're still not sure, to find your best colors, answer the following questions:
1. When you were a teenager lying in the midday sun for thirty minutes, would you:
A. Burn or not get much color.
B. Get a nice little tan or burn ever so slightly, then turn tan the next day.
2. After working out vigorously for an hour, is your face:
A. Really red and it stays red for a while.
B. Maybe a little red, but it doesn't stay red for very long.
3. Do you tan?
A. Hardly ever. Maybe by the very end of summer there's a bit of tan, but mostly you burn, therefore                 you stay out of the sun.
B. Pretty easily, even when just gardening or walking the dog.
If your answers were all choice A, you most likely have rosy or cool coloring. If your answers were all choice B, you surely have yellow or warm undertones to your skin.
It is possible to have a combination, or a neutral skin tone, but this is quite rare. Usually, we tend toward either warm or cool undertones. Whichever it is, the same principles of finding flattering colors will apply to all skin types.
Circle which is you, generally
Rosy, with cool undertones         Yellow, with warm undertones
Generally speaking, those of you with rosy undertones to your skin look best in cool reds; maroon, wine, burgundy, pinkish coral, and fuchsia. Rosy undertones usually do not look good in orange or yellow; they are just not flattering to pink skin.
On the other hand, if you have yellow undertones or very golden skin, you do look good in orange, rust, and yellow, especially gold and honey colors. Your reds will be more of an orange-red; brick, russet, dark coral, and copper tones.
Everyone looks terrific in some shades of coral and aqua. That's because coral is half way between pink and orange, and aqua is half way between blue and green. I think all women should have several different tops, scarves, and necklaces in shades of peach and coral. Those colors look great up against your face because you have some shades of coral and peach tones in your face. However, as you'll see in the next section, your hair plays a major role in deciding what colors are best for you. So don't toss anything just yet.
To read more on colors, shapes, shopping, and looking sensational, buy Look Good Now and Always at  www.Amazon.com on Nov. 21st, 2013. Buy an extra copy for your sister, best friend, or mom. It will be the best gift she'll ever love.
Marian Rothschild is a certified business and personal image consultant, speaker, and author. Hire Marian to be the speaker at your association meeting or corporate event. Call now for your free 20 min. phone consultation; 720-933-9247.
Image consultant denver, boulder, Look Good Now, 2497 Keller Farm dr. Boulder, CO 80304