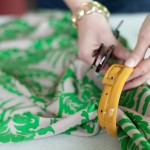 Evidence shows that most women only wear about 80% of what is in their closet! Is that you? You're spending money on clothes you don't wear. How much frustration can you stand? Would your life be different if you actually loved everything that hangs in your closet?  How happy would you be to save time, effort, and stress by knowing what stores to shop at, what colors looked best on you, and what styles you should be buying?
I was in Nordstrom Rack yesterday and I just wanted to cry. So many people all around me, men and women, young and old, were buying things that were not going to flatter them. Both guys and girls buy things for wrong reasons, in the wrong colors, shapes, and styles. We women sometimes think we need something for a particular occasion, or for work or weekends so we just buy something. That something ends up hanging, unworn for years. Sound familiar?
Unless you know some simple guidelines for shopping, you will keep making the same mistakes over and over.  Your money will fly out of your wallet and into the cash register. How much longer are you going to do that?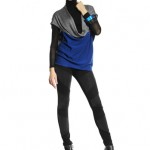 Here is just a sample of what you will learn when you shop with an independent Image Consultant, like me. Before you buy one more piece of clothing:
 Know what styles you like. Find pictures in magazines, catalogues, and advertisements, of outfits and looks that you love. Cut the pictures out and put them up on a bulletin board in or near your closet so you see them everyday. Use those photos to inspire you to buy what you love and put together outfits that you love.
Choose colors that flatter you. Do not even pull clothes off the rack that are in drab colors that do nothing for you.
Versatility equals value. You should be able to wear each piece of clothing with at least three other pieces of clothing in your wardrobe.
When you see someone in something that you just love, ask that person where they got it. Certain stores carry certain styles. Are you more of an Anthropologie type, or a Coldwater Creek type? See what styles those stores carry. Shop at stores that carry styles you love.
Ask for help when trying to find different sizes or styles. Sometimes things are kept in the back room where only employees can go.
Trust your instinct weather something looks good or not. Do not rely on salespeople. Most of them are on commission. They just want you to buy. They don't care what you look like. I do.
Don't buy sale items just because they are on sale. How much money have you wasted like that?
And finally, "Personal Shoppers" employed by the stores like Nordstrom are there to sell, sell, sell. They are simply salespeople who have met a certain quota. They get commission on whatever you buy. Independent Stylists or Wardrobe Consultants like myself work for their clients with no commission from the store. I want you to only buy things that flatter you and that you love. Together we can shop at whatever store has what you need and love. Nordstom's "personal shoppers" can't do that.
Call me to arrange your personal shopping trip so you can learn first hand how to avoid shopping mistakes, save money, and only buy what you love and looks terrific on you. You will learn a tremendous amount of information that will save you time, money, effort, and stress. How would that change your life?
Marian Rothschild, Professional Image Consultant, Look Good Now, Boulder, Denver, Longmont, CO. website:www.marianrothschild.com, email: [email protected], 720-933-9247. Call now!