Help, what should I wear to …. ?
You've got that event coming up. It used to be so far away and now it's right around the corner. What are you going to wear? You've been wondering that for a while now, hoping the answer will drop out of the sky. How's that working for ya? An association of professionals in the Denver area asked me to speak for them recently. I'll be speaking about just this topic. One of the organizers asked me to specifically address what should men wear to business meetings.
The process of how to know what to wear is the same for whatever situation you plan on attending. Here's how to figure out what to wear.
Prior to your event, ask yourself these questions;
1) Who will be there? 2) What message do I want to send to those people? Actually give yourself a list of adjectives to answer the second question.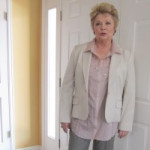 If you want your message to be that you are warm, inviting, approachable, and gentle, you will choose wardrobe, hairstyle, and accessories that will convey those qualities. You'll choose inviting colors like tan, beige, or white, you'll style your hair (for women) loosely, maybe with a bit of a curl or wave. You'll wear clothes that are casual, not too tight-fitting, natural and breezy. Maybe your top will have no collar, maybe you'll wear flats rather than heals. Dangling earrings and wooden beads would convey an earthy, natural effect as well.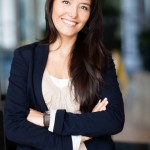 If, on the other hand you want to send the message that you are a smart, sharp, professional who is an expert in your field, you will choose wardrobe, accessories, and styling that reflects that message. You'll wear darker colors like navy, black, plum, or charcoal. You'll definately wear a medium to dark toned jacket, men and women, with a lighter color shirt underneath. The jacket or sweater should have a collar and thin shoulder pads. Clothes should be crisp, clean, well-fitted, not loose, but not too clingy. For women, long hair should be at least somewhat pulled back and you need to have a polished day makeup face.
Shoes should be about a 2 1/2″ heal. Accessories should be more conservative, but still reflect your genuine self. Men, hard-soled shoes are the best choice. Bags and cases should be sturdy leather, in good condition, same with all accessories, shoes, coat.
Keep reminding yourself; Who are you and what message do you want to send? How do you want others to see you?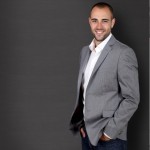 Men, if you want to appear up-to-date, current, and relatively stylish, your pants need to be flat front rather than pleated. Shoes should be leather with a sleek toe, not too clunky. Your shirt should be fitted, not blouse out too much. And ask your hairstylist to show you how to use gel or paste to give your hair some oomph.
For everyone, all clothes should skim the body, not hang, nor cling, (unless you're going out clubbing.) Choose colors that flatter your skin tone, eye color, and hair color.
If that's too confusing, get a color analysis done by a certified professional image consultant, (like me.)  I'll make you up a color chart so you'll always know what colors look great on you. That's part of my Color, Style, and Wardrobe Consultation that I do for Men and Women.
If you have a closet full of clothes that you're not sure about, I can tell you weather they're right for you or not. If you've got items from long ago that you hate to give up but don't know if you should wear them, I can answer that for you. We may be able to save some classics and have them tailored to freshen their style. I can put together at least five "new" outfits from what's already in your closet – outfits that you hadn't thought of, complete with shoes and accessories. You'll finally have the answers to so many questions about what to wear. It will be a relief.
How does that sound?
Marian Rothschild, AICI FLC is a Certified Image Consultant with Look Good Now in Boulder and Denver, CO. She is a speaker on image related topics and writes for newspaper and magazines in Colorado and Chicago. Call now to see if we're a good fit; 720-933-9247. Don't wait, Look Good Now!