Men and women, how would you like your own photo album filled with pictures of your fantastic outfits, complete with accessories and shoes? Wardrobe Consultant Marian Rothschild will create your unique Look Book and solve all your wardrobe worries.
The most stress-free way to get dressed for work, casual, or special occasions is to have your very own personalized Look Book.  In about two hours at your home, I assemble at least twenty outfits, photograph them, and put the photos into an album. You don't even have to think about what to wear; your outfits are there, complete with shoes and accessories!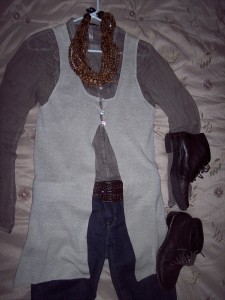 The Look Book comes as part of several image service packages. Please see Bundled Packages page.
A la cart rate: $150. per hour.
Never having to stress about what to wear: Priceless!
Call Wardrobe Consultant Marian Rothschild for your free 30 min. consultation now; 720-933-9247.
Marian Rothschild, AICI FLC, Denver, Boulder Wardrobe Consultant and Personal Image Consultant, www.marianrothschild.com. Don't wait; Look Good Now!