PERSONAL SHOPPER IN DENVER & BOULDER
Sorry, we are currently only offering personal shopping on a limited basis.
Denver personal shopper Marian Rothschild knows that for men and women, shopping can be a frustrating experience. Don't waste time going from store to store, overwhelmed and confused about what to buy!
Marian will pre-shop for you, at stores that are right for your style and budget. You'll save time, money, effort, and stress. Only buy what fits you, flatters you, and what you love.
Personal Shopping:
$150.00 per hr.*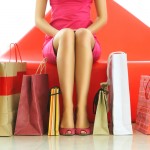 Using a personal shopper is most productive and less expensive when combined with a Color, Style, and Wardrobe Consultation. Please see bundled packages for money-saving deals.
Call 720-933-9247 to book your appointment.
* Travel fee added for shopping locations further than 30 minutes from north Boulder.
Marian Rothschild of Look Good Now Image Consulting serves the Denver and Boulder, CO, areas for image consulting with men and women and is a national speaker on professional and business image.
Call to book your image appointment with Marian at (720) 933-9247 with Look Good Now Image Consulting, view her image packages here, or click here to book a virtual makeover now and start your style transformation.