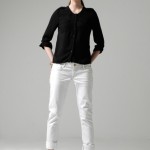 You know that both coasts are ahead of us, fashion-wise , from here in land-locked Colorado. But Chicago? I remember once when I was on tour as a dancer with a show in the 80's, someone asked me "Is Chicago a big city?"  Uhg, YEA! It's REALLY big! And Chicago is a fashion stylist's dream; it has lots of very cool fashion by many local and international designers. I'm going to spend this weekend there to get my fashion fill.
When I lived and wrote fashion for a newspaper in Chicago a year ago, I got to rub elbows with the fashion elite. Very cool stuff. And great shoes. Fashion week, every October.
What I can pass along is this: think outside the box, be creative when assembling an outfit. Ask yourself What else can I do? What would be so cool? Try new things. Yes, you.
You don't like being stuck in a rut, right? The only way to get out is to dig it.
If you're stuck in a rut and want a style makeover, contact Marian Rothschild, Image Consultant, for color analysis, make up lessons, Boulder, Denver, Longmont, CO. 720 933-9247