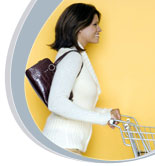 We, as a nation, have gotten out of the habit of investing time and effort into presenting ourselves, often believing that personal image doesn't matter. As a result, at important times in our career or personal life, our self-confidence may plummet, we may feel incomplete, inappropriate and insecure. Ladies, how many times have you wondered, "What the heck should I wear?"
Achieving a put-together look every day doesn't have to be complicated.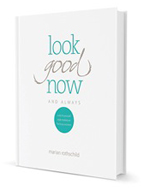 In her new book, Look Good Now and Always: a do-it-yourself style makeover for busy women, best selling author and Certified Personal Image Consultant Marian Rothschild shares her secrets on how to choose colors, shapes and styles for a polished presence to feel genuine, confident and sensational inside and out. Hundreds of style tips, personal stories, client experiences, and industry experts contribute to help you look and feel positively put-together every day.
1.      Women come in all shapes and sizes. We all want to know how to flatter our own unique body type. To do that, create the appearance of an hourglass shape by visually pulling in the waist area and balancing the size of the upper and lower body parts. For example; change the appearance of a triangle shape to an hourglass by wearing plain, dark colors on the bottom, and wear light, patterned colors, horizontal stripes, wide collars, horizontal scarves, and boat necks on top. Change an inverted triangle by wearing light colors, patterns, flair skirts, and wide leg slacks on bottom, and wear dark, plain colors on top with vertical scarves, long necklaces and V-necklines.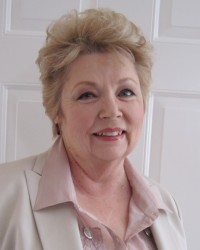 2.      Each person has a unique color pallet based on your own hair color, skin tone and eye color. Generally speaking, those of you with rosy or pink skin tones, (who burn easily), look best in cool, blue reds; maroons, wine, burgundy, coral and fuchsia. If you have yellow or golden undertones (and tan easily), you look good in orange, russet, salmon, brown and gold. Have blue or green eyes? Wear that color top or scarf, and your eyes will pop. Redheads look great in russet and green. Everyone looks terrific in some shade of coral and aqua.
3.      For a slimming effect, wear vertical lines like zippers, stripes, seams, fringes, long scarves and long necklaces. Pay attention to pockets; a pocket sewn on a diagonal seam will be more slenderizing then a square pocket sewn on the outside of the material, or sewn on a horizontal line.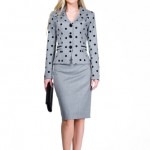 4.      If you think something is not age-appropriate, it's probably not. Reconsider your choice; there is no substitute for good taste. A classic style (think Audrey Hepburn) will always be a lovely choice. To spice up that look, add one thing that's trendy, like a leopard print belt or large beaded necklace.
5.      For interest and visual variety, wear at least one print in your outfit. For example; a plaid skirt, floral scarf, stripped cotton top or animal print blouse will add pizzazz.
6.      To see yourself as we see you, utilize a full-length mirror that hangs in or near your closet. Be sure to turn around and look at your backside to check if anything is pulling or clinging. Good lighting is essential to see colors in your closet, when putting together outfits, so you may need to add wattage or another fixture. For applying makeup, a wall-mounted magnifying mirror will be the most efficient way to apply accent color to that fabulous face.
Your head-to-toe image is your personal logo, an outer expression of who you are on the inside.
Whether you want to update and upgrade your image for personal or professional reasons, this book gives you the how-to in a step-by-step plan. Fill in the personal assessment and identify your own style. You'll get a full understanding of dressing to flatter your shape and coloring, how to use accessories, stock your closet, and create outfits for career aspirations and activities on weekends. Every woman who has ever wondered what to wear to feel confident, attractive, and genuine, will find inspiration to dress for your dreams.

Marian Rothschild is a certified personal image consultant, best-selling author and speaker. A former actress, dancer, and model, Marian now consults with men and women to achieve a polished presence to feel confident, attractive and genuine for a strong personal brand. Visit our website, then call for a free 30 minute consultation: 720-933-9247.
Image consultant denver, boulder, Look Good Now, 2497 Keller Farm dr. Boulder, CO 80304