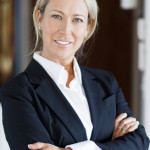 Does your new year's resolution have something to do with getting serious about your business, full-out? If so, this post is for you.
When all the elements of your professional image are in alignment with how you wish to be known, you look and feel more confident, more authentic, more attractive, and more productive! And when you communicate that confidence, you are seen as a competent leader who can get things done, you have respect and influence, you have increased referrals, leads, sales and promotions. Does that sound like something you're interested in?
Most highly successful professionals communicate their personal brand with intention, direction, and consistency. That means every aspect of their look – their visual correspondence, head-to-toe – is assessed, prepared, and polished.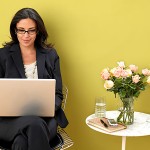 Here's are a few ways for women to get that put-together, polished executive look:
• Before you set out on a shopping trip, identify your target market and your desired message to that market to initially define your brand. What do you want them to "get" about you, think about you? What do you want to clearly communicate to them in that first, lasting reputation? These answers are important, because you're going to use those brand values as a guide for what wardrobe and accessory pieces, in what colors and shapes, will clearly send your message. 
• Know what colors are flattering to your skin tone, eye and hair color. You'll want to put a flattering color up by your face in a scarf, necklace, or blouse, because that's where you want people to focus. If you have blue or green eyes, use that color. If you have very dark hair, try a touch of red. If you have very light blond or silver hair, aqua or coral will be great.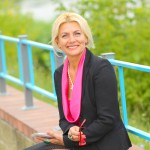 • A jacket conveys a message of authority, so start with this solid wardrobe staple and build your outfits from there. Buy as good of quality as you can afford. St. John's is my favorite go-to jacket for high-level executives for an exquisite look of solid trust, great quality, and polished presence. Other jacket brands to consider that don't carry quite the price tag of St. John's: Eileen Fisher, Lafayette, Boss, Elie Tahari, Theory, to name a few.
• A dress or nice blouse should go under the jacket in a light or somewhat brighter color than the jacket. Of course a dress or skirt and sweater don't necessarily need a jacket, but the dress or skirt should be of firm material, nothing flimsy or light, definitely not see-through. A knit shift would be an ideal dress under a jacket, like the coral set, shown below.
• Slacks can be either classic trousers or the newer style of cigarette or tapered-leg slacks. Pants or skirt should be a dark color, but avoid black; it's so overdone. Try instead: chocolate brown, wine, forest green, navy, charcoal gray, or French blue. Again, St. John's is a superb quality pant, others that hang beautifully and will hold their shape are: Lafayette, Theory, Tahari, and the most inexpensive but good-looking is by Halogen, available at Nordstrom.
• Shoes should be classic pumps, if possible, or at least have a stylish, sleek look. My favorite pumps are 2 1/2″ or 3" heels, but flats look lovely too, if they are stylish and sleek, even if they have a slightly rounded toe. Comfortable shoes can absolutely be stylish, so don't settle for boots or shoes that are mumsy, frumpy or childish.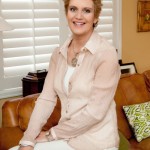 • Colors also send messages. Light colors like tan, beige, or camel are very inviting, approachable colors. Black is the darkest and the heaviest color, and gives the message of formality, sophistication, authority, yet unapproachable.
• Accessories should be stellar and all metals should match. Every accessory should be predominantly classic and say quality rather than quantity. 
Here's my Capsule Wardrobe Checklist (TM), and never before shared with anyone besides clients!
1 suit (depending on position and regional necessity)                     
2 pr. dress jeans (trouser jeans)

 

 
4-6

 

pr. slacks; (4 dark, 2 neutral) 
4-6 skirts; knee length (2 dark, 2 neutral)

         

3-5 dresses; knee length, appropriate for office 

6 blouses; light, neutral & accessorizing colors 

6-8 knit tops; light, neutral & accessorizing colors

         

     

4-6 cardigan sweaters 

2-4 pull-over sweaters 

2-4 jackets coordinating colors w/pants & skirts

1-3 trench coat, light or medium weight 

1-2 winter coats 

3-5 pr shoes; 2 pr. flats, 2 pr. heels

                                   

2 pr boots: flat & heels

                                                        

Accessories

jewelry: necklace, earrings, watch 

belts, scarves

dark socks, skin-toned ultra sheer hose, dark tights

leather hand bag and briefcase or tote

updated reading glasses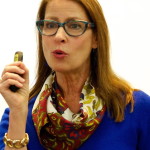 When you communicate your personal brand with intention, direction, and consistency, every conversation you have, every outfit you wear, and every meeting you attend is an opportunity to authentically communicate, engage, lead, teach, and influence everyone with whom you come in contact. 
Call me, 720-933-9247 to book your free 30-minute phone consultation to get started on your resolution today.
As a certified personal image consultant, I help savvy professionals upgrade their brand visually (head-to-toe), verbally, and nonverbally for increased influence and polished presence. Marian Rothschild, AICI FLC, email: [email protected], www.marianrothschild.com