As a Professional Image Consultant, here are some Packing Tips for Vacation or Business Travel.
The bulkiest shoes and clothes that you are bringing with you should be worn on the plane. This will save space in your suitcase.
Do an on-line search for a weather forecast of your destination. Know if rain gear is needed and what temperatures to expect. Pack accordingly.
Plan out your day and evening activities. You will probably need a clean shirt everyday, but shorts, skirts, & pants can be worn several times.
Check with your hotel or guest house to see if they stock a hair dryer, umbrella, and robe. You may not need to bring any of those items.
Even in warm weather you'll want to bring a sweater, light jacket, or pashmina for air conditioned restaurants and cool evenings.
A pashmina, or shawl will take up less room in your suitcase than a jacket or bulky sweater.
Use tissue paper to wrap each piece of clothing to keep them wrinkle-free.
Slide a scented dryer sheet into a flat zipper area in your suitcase. On your way home, stick it in with your dirty clothes.
Wardrobe Consultant Marian Rothschild helps busy professionals and vacationers pack for a successful trip. You'll have everything you need, and won't bring too much stuff.
Check out this webpage for photos and more travel tips.

Beauty tips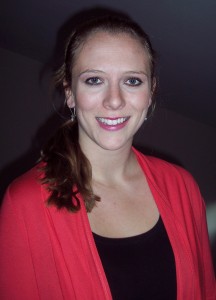 Beautiful skin means no blotches, spots, or uneven tone. Whenever you are outside in daylight for more than 15 min, use sunblock or wear a hat. Dermatologists suggest SPF 45+.
Long hair can be hot, heavy, flat, or frizzy in this heat. For either a casual or elegant look, wear it up in a French twist. This video shows how to do the do!
You can only see yourself head to toe if you have a full-length mirror. $14.00 at Target. Here's why.
All the single ladies will want to talk to date coach and matchmaker Heidi Wicks. She's so cute & nice. Contact her at 303.449.0017.

Personal stylist & wardrobe consultant Marian Rothschild also gives makeup lessons. Visit www.marianrothschild.com and then call to book your appointment . You'll look fantastic, I promise.