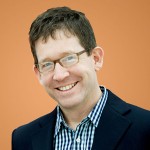 By Marian Rothschild
You're an educated, experienced and hard-working business professional. But you want to be really successful! Maybe things aren't coming together like you hoped they would. You produce terrific work and sales are up…but still you're not getting the advancement and recognition you'd hoped for. 
It could be you're not aware of the power and pitfalls of what we've come to call Business Casual. That's understandable; there's a whole lot of mixed messages as to what's appropriate for a professional image. So here's a quick reference: 3 Big Mistakes Professionals Make with Business Casual.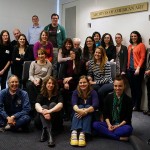 Mistake #1: Thinking that to be comfortable, you have to wear super casual. 
Everyone wants to be comfortable! But that doesn't mean you have to only wear sweats, tee shirts and sneakers. Clothing will be comfortable if it is well made, from good fabric, and fits your body, (clothing should skim the body, not cling nor sag.) Good quality slacks, shirts, blouses, skirts and dresses can all be comfortable if the fabric feels good against your skin and has enough "give" for proper movement, if you are warm enough but not too warm, and if the size is correct for your body. 
We all love our jeans, but for work, a dark wash with no bleaching, rips, or embellishments are best. Not leggins, ladies, a narrow cut is trendy enough. Guys, your jeans should be dark also, and look fairly new.
Cashmere and silk are the most comfortable fabrics out there, and they doesn't necessarily have to be dry cleaned. Ladies, ballet flats are more appropriate for the office than something like Danskos. Even 2 1/2″ heels can be comfortable if the size is correct, if the heel is sturdy, if the toe box is wide enough for your foot, and if there is a back or back strap on the shoe for support. Don't mistake comfort for way-too-casual.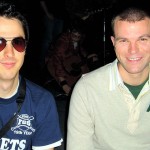 Mistake #2: Confusing weekend wear with work attire. 
If your look is too comfy cozy or on the way to winging it, you might be sending the wrong message to colleagues, co-workers, clients and customers. Anything you'd wear to a sporting event, a bar, nightclub, the beach, or to mow the lawn is not appropriate for the office or even for a meeting. You'll look like your concerns and preferences are elsewhere.
Guys, steer clear of: baggy "Dad" jeans, sneakers, tee shirts, athletic jerseys, Hawaiian or other theme shirts, anything except wrinkle-free and odor-free dress shirts, khaki or dress trousers. If your pants have belt loops, wear a belt unless a sweater covers them up. Hard-soled leather shoes are always your best option. Either a jacket or tie is a great addition that will win you points on a sartorial scale.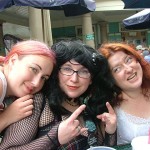 Ladies; do not wear anything sheer, too short, tight or transparent for even the most casual office, meeting or interview. No peek-a-boo cleavage, gapping between buttons, or midriff tops. Keep straps and tats hidden. Your co-workers and clients want to focus on the project at hand, not other possibilities. If you are dressing for the weekend or evening events, others may think that's where your priorities lie.
Mistake #3: Not realizing your verbal and nonverbal communication is part of your professional image. 
Okay, maybe you're really good looking and have great clothes; that's it, right, that's all you need to succeed? Wrong.
How do you sound when you speak? Do you: squeak, pinch words, garble, say "Um", up tone, drop your phrases, or sigh? What's your speaking – to – listening ratio? How about eye contact and enunciation? You won't know unless you ask someone you trust to give you an honest answer. If that's not available, or even if it is, record yourself on audio or video as if you are in a conversation or presenting. Take notes on what can be improved and then do it again. You want to shoot for sounding like your local news folks. For an intentional, executive image, there should be no affectations or glitches in your voice, at all.
When giving a presentation or speaking at an event or meeting, do you command the room with your polished presence, or apologize with every murmur and movement? Be on the watch for: swaying, pacing, bad posture, slouching, head jutting forward, or shoulders up by your ears. Again, record yourself on video and then be honest about what you see. Correct what doesn't look stellar. Take your hands out of your pockets and use them for gesturing to accentuate thoughts and ideas. Make eye contact most of the time with whomever you are speaking. Own your body, feel every pulse of visceral existence; really live there! Smile. Breath. Be present.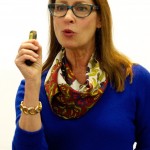 If you would like personal and private coaching on appearance, wardrobe, verbal or nonverbal communication, call or email me. I can help. You get a 30 min. free phone consultation to see if we're a good fit. Get going on your sharp, smart, professional image. Call now: 720-933-9247.
Marian Rothschild is a certified personal image consultant, speaker, award-winning and best-selling author. Her book, Look Good Now and Always is available on Amazon.com. Look Good Now Image Consulting for appearance, verbal and nonverbal communication, image consulting and personal shopping in Denver and Boulder areas. 720-933-9247 .