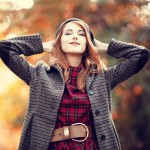 Happy Holidays! Time to relax. Seriously, relax.
The other day in an office supply store, I overheard a woman on speaker phone, (actually the entire store heard the conversation because it was on speaker phone.) She and her friend were trying to plan a time to get together over the next few weeks.
The friend said that she is "simply slammed for the whole next week, and then things get really crazy." The woman replied, "Oh, no kidding, I'm ready to pull my hair out!"
Is that what Christmas Spirit is all about?
Stress is not enjoyable and certainly not what anybody wants for themselves or loved ones, whether it's The Holidays or not. Here are 10  tips to stay in the moment, destress, and enjoy this busy time.
Ask yourself how you would like this Christmas to go for you and your loved ones. How do you want to feel? Write it down. What steps do you need to take to make that happen? Write them down.

Make lists. For everything, write out what needs to be done, by whom. Make separate lists for each week, one for Christmas Eve and one for Christmas Day.

Delegate and ask for help. You can't do everything yourself, no one can. If you try, you'll just get stressed and crabby. That's not what anybody wants. Ask politely, acknowledging their talents, effort, and time.

For two or three minutes every hour, sit with eyes closed, back straight, breathe deeply and relax every muscle in your body. This will rejuvenate and restore your energy, your stamina, and your sanity.

If anything needs to go to the dry cleaners, put it by the door now, to take it when you go out next. Plan outfits for get-togethers, using wardrobe pieces you already have in the closet.
Even if you have to go to bed 10 minutes later or wake up 10 minutes earlier, squeeze in at least a 10 minute vigorous walk or exercise routine every day. This will stimulate your blood circulation, boost your metabolism and give you an overall sense of health and vitality. What a gift!

Drink a big glass of water before going to a party or out to dinner. This will help you stay hydrated and help you sleep at night to feel good the next day.

At a party, don't stand where the food is. If you see it, you'll eat it, if you're anything like me.

If it's unrealistic to send out cards, pick up the phone and call loved ones you haven't seen in a while. Tell them how much they mean to you and wish them well. Make calls with headset on while in the car. Or at least send a personalized email to let them know you care.
Sometimes we put too much emphasis on material things like gifts. Whether or not you are able to spend as much as you'd like on gifts, do something or say something that will mean a lot to your loved one. Give your time, your attention, and your presence, rather than simply material gifts.

 

Your efforts will be appreciated, and you'll feel great for reaching out.
Best wishes for a safe, healthy, and mindful Holiday Season. See you next year!
When your professional image is in alignment with how you wish to be known, you look and feel more confident, authentic, attractive, and more empowered. I'm Marian Rothschild, AICI FLC, Certified Personal Image Consultant and executive coach. I help savvy professionals upgrade their personal brand for increased influence and polished presence. I consult and coach the A, B, C's of image: appearance, body language, and communication. Take a look at my service packages, then call me for a free 30 minute phone consultation: 720-933-9247.