What do colors mean
Did you know: Colors are non-verbal communication with subliminal messages that create physical and emotional reactions.
Have you ever noticed that when you see different colors, you feel different emotions? This phenomenon actually occurs subconsciously, so you probably don't realize it's happening.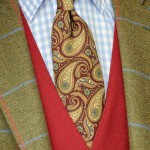 Think about walking into a room with orange walls, yellow curtains, and red accent pillows. That's a lot going on; energy, vibrancy, excitement! Now think of a room with cream-colored walls, all white furniture and lighting fixtures, and light oak floors. That feels much different, right?
Each color has inherent qualities which affect us emotionally.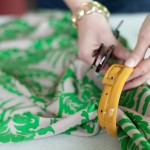 Before you decide which wardrobe pieces to wear to any given event, consider whom you will be interacting with and what is your desired message. How do you want them to react toward you? How do you want to represent yourself that day? What do you want them to get about you?
You have many different aspects of yourself. You get to choose how you'll express yourself. That's fun. That's fulfilling. That's empowering!
Colors, and what the viewer experiences, emotionally, when seeing them: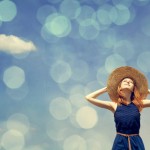 blues – calming, restful,

strong, important, peaceful, intelligent, credibility, trust, loyalty, looks great on camera

 

Wear lots of shades of blue if you have blue eyes.

cream, beige, white –

approachable,

inviting, calming, restful,

relaxing, angelic, sterile

yellows – happiness, creativity,

joy, cheerful, warmth, positive, visionary, a pop

gold – expensive, extravagance, bright, traditional, warmth, wealth, glitter, glam

browns –

earthiness, wholesome, organic, simplicity, friendliness, grounded, autumn, steadfast, earnest, warm

oranges – excitement,

energy, warmth, change, inexpensive, determination, productivity

 

Do not wear orange if you have pinkish-toned skin unless you're a redhead.

pink – exciting,

sweet, nice, romance, playful, feminine, cute, lovely

reds – passion, excitement,

love, power, heat, joy, power, risk, courage, desire, aggressive, importance, dominant 

greens – peace, nature, imagination,

growth, health, environment, harmony, fresh

purples –

royal, precious, romantic, interesting, exotic, luxury, wealth, mystery

black – anger, fear,

conservative, mysterious, sophisticated, grief, aloof, formal, dramatic

gray – drab, dull, for wearing on your body, but trending now in interior design

 

On your body gray is not a neutral and doesn't flatter unless your hair is gray or unless you are so dog-gone young and cute, it doesn't matter what the heck you wear. If your hair has just a bit of silver, wearing gray will actually accentuate that color in your hair and could make you look older.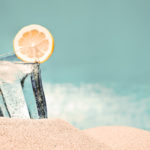 Two colors that flatter everyone are teal and coral. Teal is halfway between blue and green, and coral is halfway between pink and orange. Choose the best shade for your unique skin tone.
Question: How much money have you spent on clothing that does nothing for you, doesn't flatter you nor go with anything else in your closet? Would you love to know exactly what are your most flattering colors?
Just spend one hour for a color analysis and have your very own Customized Color Chart in your hands! Call me, let's book it.
Marian Rothschild, Certified Personal Image Consultant, 720-933-9247 [email protected]