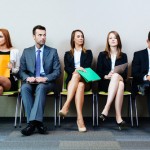 Mixed messages are coming at you from everywhere. In almost every industry, guys and ladies, young and mature are dressing down for work these days, simply feeling the need for comfort above all else. You want to fit in, but you get the feeling that worn-out jeans, wrinkled tee shirt and muddy hiking boots are not really furthering your branding statement of up-and-coming industry expert. You're baffled about what to wear to work.
As a certified personal image consultant I advise successful men and women on what to wear for work and weekends to resolve the confusion.
Studies have shown that upgrading  your image can increase productivity, confidence, social connections, and even income.
You've put loads of time, money, and effort into your education and career. When you meet with clients, customers and co-workers, you want to send the message that you rock! Everything about you rocks; you can do the absolute best job and get it done better than they ever hoped.
You can have fifteen PhD's, but if your image is scruffy, that's the first thing they see.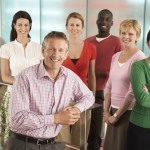 Here are some ways to stand out in a really great way and say bye bye to boring business casual.
Men; a dress shirt, trousers, belt, leather shoes and quality accessories is a clean look that says you've arrived. Denim jeans are acceptable only if they look fairly new, fit very well, are dark blue, clean and wrinkle-free. A cardigan sweater, pull-over sweater, tie, and sport jacket are all fantastic add-ons for a sharp, smart, sizzling image.
Ladies; trouser-style slacks, (even dark trouser denims) or pencil skirt with a silk (or silk-looking) blouse, jacket or cardigan sweater, hose or bare legs, quality accessories, and classic 3″ pumps is a sure-fire, bullet-proof, cool and confident look that's fantastic for any work situation.

Wear colors that are flattering to your skin tone and eye color. If you've got blue or green eyes, wear that color top, or a scarf, something up by your face. Black is the most saturated color so it's the heaviest, that's why we wear it to funerals. It's not inviting nor approachable. Grey is drab and dull. Brown is earthy, green is grounding, plum is creative, blue is calming, beige and off-white are inviting, pink is sweet, orange is fun, and yellow is lively. Choose a bit of pizazz. 

Fit is fundamental, it's essential. Your clothes have to fit you really well, otherwise you look like you're wearing hand-me-downs. Hems on trousers should be 3/4″ from the floor no matter what shoes you're wearing. Hems on jacket and coat sleeves should be 1/2″ below your wrist, no longer.  Ladies, skirt and dress hems should be right around your knee area; no shorter than 2″ higher than the top of your knee, for credibility. All clothes should skim the body, not cling nor sag. If they don't fit, take them to a tailor for alterations. It's worth it.
Always have a jacket on hand, guys and ladies. Nothing says "I'm here for business" like a well-fitting jacket. It should have strong shoulder seems, light shoulder pads, and a collar. For added punch, wear a light colored shirt or blouse (in a flattering color for you) under a medium-shade, or darker jacket.
Leather, hard-soled shoes are the best choice for a polished look for both ladies and men. Guys; lace-ups or slip-ons are fine as long as they are in good shape and clean. Ladies; a 2 1/2″ – 3 1/2″ heal looks terrific with either skirts or slacks. If you absolutely have to wear flats, at least make them a classic ballerina style with either pointed or rounded toe, or something cool. No Mary Jane straps for anyone over the age of eight. All shoes must have a back or back strap, be polished, and heals in good shape.
All clothing must be clean, odor-free, and wrinkle-free. Even jeans; no wrinkles or stretched out knees. Clothes don't need to be new, but they need to look new.
Top off your terrific look with a current hairstyle that compliments your face shape and works with your hair's texture. If you're not sure, ask someone you trust for a recommendation to a great hair stylist. Even if you only go to that stylist once because of expense, ask them questions about products and ways to style your hair for a current look that's hot.
Ladies, if you want to look put-together you have to have a polished day makeup face. I'm not talking Kim Kardashian on the cover of Trash magazine. I'm talking foundation and concealer,  shadow or liner and mascara, and a pretty accent color on your cheeks and lips. This should take you no less than six minutes and no more than twelve minutes to apply. If you're not sure what shades to wear or how to apply cosmetics, get some instruction in a makeup lesson. It's worth it. You'll know what and how to wear makeup for a beautiful face whenever you want.
Last but not least, (and at the risk of sounding like your mother); posture. It's important. It sends a message. If you slouch or lean, or roll your shoulders forward it looks like you're apathetic — like you don't care or you're not sure. If you sit and stand up straight, with your shoulders relaxed you look confident, strong, ready and able.
If you don't believe that your personal appearance makes a difference, try these recommendations. See how you feel. And see how other people treat you, speak to you, behave toward you. Then report back to me. Tell me how it goes.
If you'd like individual help with your wardrobe, shopping, and putting together your sizzling style for work or weekends, call or email me. I'm good. I'll make you look good. Then you'll know how to recreate the look every day. You're poised for success. Rock on.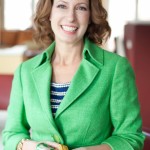 Marian Rothschild, AICI FLC is a certified personal image and wardrobe consultant for business and casual. She helps men and women acquire a put-together look for work and weekends. Finally understand your best colors, shapes, and styles. We'll do some personal shopping, I'll find outfits in your closet that you never realized before, and if you want, we'll do a makeup lesson, ladies. Check out  our before and after page and our bundled packages. Read these testimonials from ecstatic clients. Then call 720-933-9247 to feel confident, attractive, and genuine for every situation. Don't wait. Look Good Now.