Pageant Coaching 

helps you            G

o

 Further, Faster.
    Coaching with Look Good Now gives:
An exquisite first impression that wows the judges immediately

Confidence to set you apart, miles ahead of the pack

The ability to express your authentic values, and unique style

Quick thinking to answer even the trickiest interview questions

Fluid and poised movement, walking, posture, and voice 

The most flattering wardrobe, colors, makeup and hairstyles


A polished presence that says "Winner" for life

Free makeup lesson with every pageant-coaching package!
Pageants offer wonderful opportunities for growth, insight, confidence, friendship, education, and public speaking. My coaching helps communicate your authentic personality, poise, intelligence, and potential for success.
1st session: Review Pageant's requirements and specifications. Review contestant's platform statement and questionnaire to align with values, community activities, and leadership presence. Recommendations for colors, body language and speech.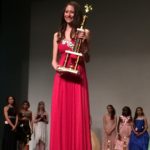 2nd session: In-depth conversations regarding contestant's activities, interests, values, and goals based on questionnaire. Coaching on posture, walking, body language and answering interview questions.
3rd session: Coaching on interview process and interview questions,  based on previous session's work. Video contestant's participation; analysis and recommendations.  Body language and speech videotaped; analysis and recommendations. 
4th session: Talent rehearsal with notes, video, makeup lesson, hair, wardrobe, photos.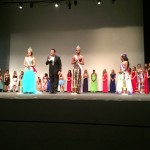 5th session: Review of wardrobe, hair and makeup for interview, casual and formal stage appearance. Work on contestant's description as read by MC during introductions on stage, add coaching on walk, body language and presentation during announcer's introduction.
6th session: Mock interview, mock stage introduction, mock stage questions, talent rehearsal. Review, analysis and recommendations.
There will be "homework" for each coaching session, reviewing what we worked on previously, and preparing for the upcoming session.
Rhinestone Package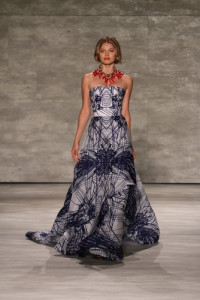 One 4-hour, in-person coaching session focusing on:
Interview
Casual
Formal
Hair, makeup, wardrobe
With written summary and recommendations Price: $499.00
Ruby Package
Two 4-hour, in-person coaching sessions focusing on:
Interview
Casual
Formal
Hair, makeup, wardrobe
Preparation documents, assessment, written summary & recommendations  Price: $899.00
Diamond Package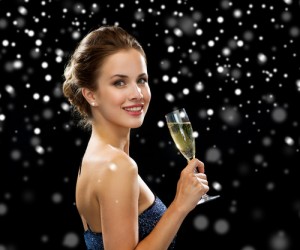 Three 4-hour, in-person coaching sessions focusing on:
Interview
Casual
Formal
Hair, makeup, wardrobe
Plus: Shopping Trip in Boulder, Broomfield, or Denver, and
Check-in emails, preparation documents, assessment, written summary & recommendations  Price: $1699.00
____________________________________________________________
Four-time winner, actress and former professional dancer Marian Rothschild is a Certified Personal Image Consultant and Pageant Coach. Marian has judged numerous pageants and knows what the judges are looking for. All packages can be custom tailored to fit your contestant's specific needs. Pageant coaching Denver Colorado area, Boulder, Colorado. Call now for more information: 720-933-9247