PERSONAL SHOPPER IN DENVER & BOULDER

Denver personal shopper Marian Rothschild knows that for men and women, shopping can be a frustrating experience. Sensational style requires intention, and you don't have a moment to waste going from store to store, confused about what to buy.
How different would your life be if everything in your closet fit you, flattered you, and could be mixed and matched with at least three other things? How fantastic will it feel to love every piece of clothing that you own? How much money will you save by not making shopping mistakes?
Marian Rothschild of Look Good Now Image Consulting will pre-shop for you, at stores that are right for your style and budget. This saves you time and ensures that items will flatter your body type, coloring, and express your authenticity.
Personal Shopper Pricing: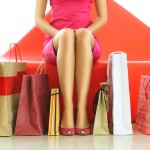 $125.00 per hour, a la carte. Using a personal shopper is most productive and less expensive when combined with a Color, Style, and Wardrobe Consultation. Please see bundled packages for money-saving deals. Call 720-933-9247 to book your appointment.
Marian Rothschild of Look Good Now Image Consulting serves the Denver and Boulder, CO, areas for image consulting with men and women and is a national speaker on professional and business image.
Call to book your image appointment with Marian at (720) 933-9247 with Look Good Now Image Consulting, view her image packages here, or click here to book a virtual makeover now and start your style transformation.