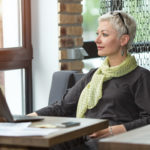 Instant Updates for a Competitive Edge
Lately I've been working with professionals over 40 who want to stay relevant within their fields and with their personal image. Whenever I do webinars and presentations, people always ask how to maintain an appropriate business appearance but not look too old, especially next to colleagues who are 20 years younger.
I can't help them stay relevant in their specific industries, but here are 11 tips for retaining a current, stylish, yet business- and age-appropriate appearance.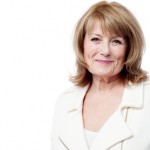 Don't necessarily try to look younger. Just being current is what's important. Your personal and professional image have to be authentic, not forced or fake.
Do an online search for men's or women's business casual style 2018 images. There's hundreds of pages to view, especially on Pinterest. See what fashionable styles you like and figure out how to transition your wardrobe and accessories into more current looks that will work for you.
Instant style update for men: a brown leather jacket (that fits well), with a vertical-stripped, slim-fit dress shirt from a brand like Boss or John Varvatos, and brown leather pointed-toe buckle-strapped oxfords or brown leather boots.
An instant update for women: a long, knee-length cardigan or jacket in navy, teal, or tan, with a lighter colored top underneath, long necklace, tapered ankle slacks and pointy flats.
Your clothes need to fit your body really well, not be too baggy nor too tight. Clothes should skim your body, not hang off or look like they're painted on. If you've got more than a couple of inches of extra pant fabric, especially around your pant legs and waist, you need to take those slacks to the tailor for alterations. If the buttons on your shirt or blouse are about to pop open, that top is too tight.
Sleeve hems should hit 1/2" below your wrist when your arms are relaxed at your sides, not in the middle of your hand. Men's slacks can be ankle-length but only if the pants are fashion forward and tapered. Otherwise, trousers should be 1"-2" from the floor. For business casual, in or out of the office, women's skirts and dresses should be just below the knee, at the knee, or at the very shortest, at the top of the knee. Women's tapered slacks can be ankle length, more or less.
Get a current haircut. Look back at those images and see what's trendy. Don't go with anything that won't work for your hair's texture, but maybe try something new. Your same old hairstylist may be stuck in a rut and keeping you in a 'do that's fuddy duddy. If you haven't changed hairstylists in several years, find someone who will see you in a whole new light. Ask a friend who has a great cut who they go to and call to make an appointment.
It's okay for women to color their hair to cover their gray, but not men. Every man I've ever seen who has colored his hair or has had it colored professionally looks artificial. Don't do it, guys. But women, if you feel like gray hair is weighing you down, aging you prematurely, then by all means have your hair colored. Go back to your natural hair color from when you were in your teens. That will probably be the most flattering.
Update your glasses every few years. Even if they are just reading glasses, get a stylish pair that flatter your face and suit your personality.
Being the best version of yourself includes eating right and exercising. Get thee to the gym, or yoga studio, out on the running trails, and do it regularly. You're going to look and feel younger if you stay in shape. That means moving, not just once in a while, but regularly. That doesn't mean you have to go on a diet, just maintain healthy habits because you want to be healthy…right?
If you think your clothes, accessories, and overall style are frumpy and outdated, they probably are. Time to update. Clean out your closet and get rid of pieces that no longer do you any good. Get some current fashions that you love and that fit and flatter you.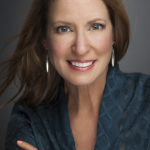 I can help: this has been my area of expertise for over 12 years. I help busy men and women update their personal image for increased influence and sizzling success. Call for a free 30-minute phone consultation to see how you can update your look and feel great: 720-933-9247.