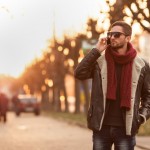 Gentlemen, you see guys on TV or in magazines looking very cool and stylish, and you probably think, "Yea right, that's not real life." Well, here are some real life style suggestions to get you through these last few cold-weather months.
First of all, wear sunglasses when it's sunny. They protect your eyes and will spare you a few lines. And scarves are cool. Get a couple in colors that flatter your skin or match your eyes.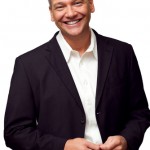 Even if it may seem a little overdressed, a sport jacket over a shirt is always a great look for business casual, meetings, and networking events. Pair a jacket with slacks or good-fitting, dark-wash jeans in a straight cut.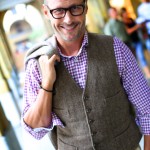 Time to update your eyeglasses, even if they're just for reading. Classic is back. Get some of these plastic frames in a shade that matches your hair. Vests are back in, too. Be sure you can button it comfortably, and boldly walk tall to pull it off with panache.
Brown is the new black when it comes to shoes. They go with everything, even gray and, yep, black too. Either slip-ons or laceups are fine, but ya gotta get a narrow toe, nothing clunky and rounded; they're out. A comfortable and affordable option is the brand Ecco. Wear these leathers for business and even dressy casual, with nice jeans.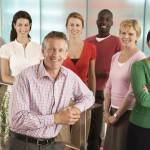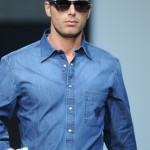 Every guy needs a blue dress shirt and a pink dress shirt. Yes, pink. This is 2015; it's not only fine, it's flattering. Not bright pink, just subtle, like in this photo, far right. But it's got to fit well in your mid section and shoulders. So if you're buff, you'll  need "Slim Fit" so the shirt doesn't blouse out. Or you could get your shirts tapered in at the waist by a tailor.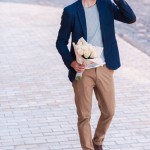 Wear a collarless shirt under a sport jacket, (especially when bringing her flowers…which you might want to get for Valentines Day, this Saturday!) Whenever possible, match the color of either your shirt, sweater, jacket, or scarf to your eye color, especially if you have blue or green eyes.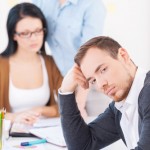 This tip is a "Don't." Do not slouch, look tired, bored, apathetic, or listless. That will get you a big, fat nuthin'… career-wize, date-wize, respect-wize. It's just not wise.
Keep up with the work outs. Make working out, or playing basketball, squash, cycling, or boxing, a regularly scheduled event in your day. Most days… at least four days a week, preferably five. Write it into your calendar. Make it a priority. You know you feel good, and we know you look good fab you're in great shape. Okay, I have to say it…Just do it!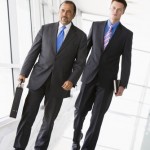 Here it is again…when wearing a suit, pair it with either a blue shirt or a blue tie. Fit is essential. Have your suits, jackets, pants, and even shirts custom tailored. It makes a difference. And walk tall. Posture says a lot about your attitude and confidence. Shoulders back, spine straight. Yes, that's looks fantastic!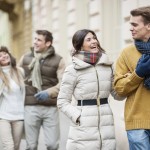 Own your style. Get energized with some fresh air, sunshine, and activity. Wear color, stand tall, smile, and communicate. That goes for both business and personal life. This is your time; make the most of it. (If not now, when?)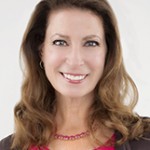 If you would like help with wardrobe, personal branding, professional image, or shopping  please visit these pages on our website, then call for your free 30-minute consultation: 720-933-9247. Don't wait, Look Good Now.
Marian Rothschild is a Certified Personal Image Consultant, speaker, award-winning and best-selling author of Look Good Now and Always available on Amazon. For your free 30 min. phone consultation, call now: 720-933-9247.