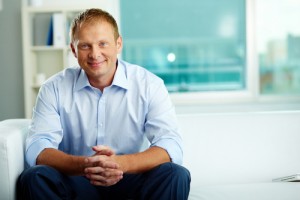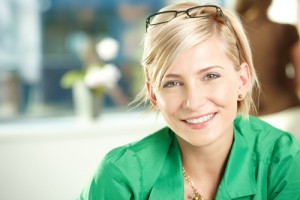 Do you work from home? Many of us do, these days. We roll out of bed and on go the sweat pants and fleece jacket…till it's time to go back to bed that night. Sound familiar? Problem is, when it's time to go out for a meeting, interview, date or networking event, we've forgotten how to get dressed. Do you even have a current, presentable wardrobe? Time to take stock. Yea, right now, that includes you, Boulder.
When you look good, you feel good—after all, the multibillion-dollar fashion industry is built on that exact principle. Conversely, neglect of posture, grooming and appearance is a classic symptom of a need to hit the refresh button. Any leadership expert would agree that overlooking your image has a negative effect on your self-esteem and the way you carry yourself. It can sap your energy and detract from productivity, your business and personal relationships, and even hinder your personal and professional branding.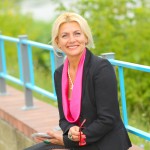 People who get stuck in a lifestyle rut often complain of feeling frumpy, boring, invisible or even depressed about themselves and the image they present to the world. As a professional image consultant, I get such comments constantly from both women and men who are frustrated with their same old clothes, hairstyle and general look. Without knowing quite what to do about it, they realize that "I work from home" is not an excuse for shuffling around town in worn-out sneakers and wrinkled duds that look like you're about to clean the garage. The old adage "Clothes make the man" (or woman) rings just as true in the suburbs as it does in L.A. or New York City.
Confidence is where style begins; you don't need to be beautiful, young or rich. Knowing and recognizing who you are—your tastes and your attributes—can catapult you on your way to a healthy relationship with your image. Boulder psychotherapist Dr. Jessica Higgins puts it like this: "Taking care of your appearance in a particular way can be an expression of an intention. Who are you expressing yourself to be? It helps to know your values and the message that you would like to convey to others."
Take stock
Wouldn't it be refreshing to express your authentic self by looking as if you care about yourself, and wearing what makes you feel attractive, every day? Self-knowledge, inspiration and honesty will help you understand your most flattering wardrobe and grooming options. Learning what styles you love, your most flattering colors and your best physical features can be more valuable than any fancy designer label.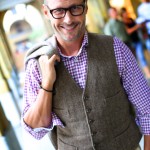 Finding the right inspiration can ease the confusion of putting outfits together. Magazines and catalogues are great resources with which to start. Their pictures will help you understand what styles of clothing, hair and makeup you feel best express your tastes and personality. Many fashion magazines, such as Details, GQ, Lucky and InStyle, show outfits put together in new and creative ways, combining a variety of styles.
When you see an ad or fashion layout of an outfit or look that you love, whether it's for work, play, daytime or evening, cut it out. From different sources, collect photos of styles that speak to you and arouse some excitement. Tack these pictures up on a bulletin board that hangs in or near your closet, and use them as inspiration to create your desired look.
Before you shop for even one item, edit your closet. Be brutal. Purge your closet and drawers of anything you haven't worn in a couple of years. Donate or consign those things if they're in decent shape. Well-made classics and sentimental favorites should be kept in a storage closet in a different room.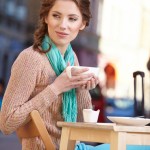 How do you determine what you actually should be wearing? First, ask yourself what colors look best on you. If you have warm skin tones, (golden) and brown hair, earth tones will flatter you. If you have a rosy complexion and light or gray hair, pastels will suit you. If you have high contrast between your hair and skin color, by all means wear strong colors. Some people look washed-out in white or black, but everyone looks good in some shade of aqua, teal and coral.
Next, honestly assess the shape of your torso. A man's optimal shape is the inverted triangle; for women, it's the hourglass. But in reality, the human torso has five basic shapes: rectangle, triangle, inverted triangle, oval and hourglass. The more truthful you are regarding your actual shape, the more successful you'll be at dressing to flatter your figure.
The fun starts when you learn how to choose flattering shapes and silhouettes of clothing. Again, honestly evaluate whether the shapes and fabrics you wear make you look more or less feminine if you're a woman, more or less masculine if you're a guy. What shape is the jacket? Is that the shape you want, or not? There's your answer.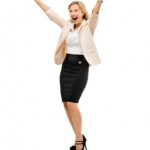 For a slimming effect, wear dark colors on an area of your body you want to look smaller, and lighter or brighter colors where you want an area to stand out. To look long and lean, wear a dark-colored jacket with a light shirt underneath. Or drape a bright scarf or interesting necklace down the center of your body to draw the eye inward. Vertical lines on the body can help you appear trim, whereas horizontal lines will chop, chop, chop.
When considering whether to buy a certain item, ask yourself these three important questions: Does it fit me? Does it flatter me? Does it fulfill my lifestyle and my personal brand; how I wish to be known? If the answer to any of those questions is no, move on.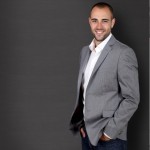 Clothes should skim the body, not cling, nor sag. When a jacket, shirt or sweater fits well, the shoulder seams will line up with your shoulder. The seams shouldn't droop off to the side or creep up toward your neck. On most types of tops, there should be no more than two inches of extra fabric around your midsection. Buttons and snaps should be able to close, even if you think you'll always wear the garment open. Pants should skim the body, not pinch or droop. Skinny jeans and leggings on women are meant to fit snug, but not cut off circulation. If it's not comfortable, it's not the right size or cut for you. Try another. Or you may need to tailor some clothes. Yes, it takes time, but it's worth it to your self-confidence and to your personal image that you project, especially in a business situation.
One seemingly small element of our appearance that makes a huge difference, and is absolutely free, is posture. Do you slouch from sitting at your computer all day? That's unhealthy for your muscles, skeleton, digestive system and organs, seriously! Stand up straight with great posture. Whether sitting, standing or walking, shoulders should be back and down, spine straight and tummy in. Good posture can help you look younger, more athletic, energetic and interesting…for free!
A word about makeup for the ladies. After the age of 40, we simply look better with some color that accentuates our features. It doesn't need to be a lot. Cosmetics that have been properly applied in flattering colors can have an extraordinary impact not only on how you look, but on how you feel. When your lips and cheeks are tinted with a blush color, your eyes have some mascara and a soft liner, and your skin has been smoothed with well-matched foundation and concealer, you will look and feel more beautiful, period.
If you would like help with wardrobe, personal branding, professional image, shopping or makeup, please visit these pages on our website, then call for your free 30-minute consultation: 720-933-9247. Don't wait, Look Good Now.
Marian Rothschild is a Certified Personal Image Consultant, speaker, award-winning and best-selling author of Look Good Now and Always available on Amazon.