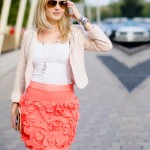 The alarm goes off, it's a race to get out the door before traffic jams up, before the office opens, before the meeting starts…so much to do, so little time!
Here are some ways to save time on what takes the longest in your morning beauty routine, ladies. These are the elements of the typical weekday ritual that take the longest, and tips for how to shave off minutes:
After-shower lotions, creams, ointments, toner, serum and gels
Tip: Instead of using separate eye cream, toner, serum and moisturizer, only use one cream for your face and one scented lotion for your body. If it's scented, there's no need for cologne.
Penciling in eyebrows, highlighter, shadow, liner, and mascara
Tip: Get brows and liner tattooed on. Lightly brush shadow into the crease and apply mascara. Eyes are done.
Concealer, liquid foundation, blush and lips
Tip: Use a brush-on mineral foundation all over the face. This takes less than a minute. When you're in the car or on the bus, apply lip color to lips and cheeks; they should be the same color family anyway.
Hair is the most time-consuming of all beauty regimes—combing out wet hair, applying gel or spray, blow drying, and styling.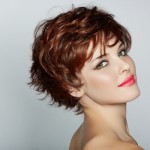 Tip: Wash hair the night before, blow dry and style it before bed. Here's the trick to getting the style to last the entire next day; back comb sections of hair at the roots and hit it with
some hairspray. In the morning, only brush out hair below the backcombing. Or simply twist up into a bun on top of head, wake up and finger comb for a beachy look. Every other day wear your hair in an updo—either a French twist, bubble bun, low bun, or low side ponytail. Or simply pull on a darling wig, like this super cute one in the photo!
Picking out an entire outfit that looks and feels amazing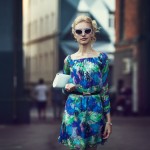 Tip: Spend one hour on the weekends trying on different outfits from your closet. Make sure everything fits perfectly, is clean, odor-free and wrinkle-free. Be creative and go outside your norm to reveal your unique personal style. Mix patterns, wear a scarf in a new way, mix and match separates that you've never tried before and explore new footwear options for more current fashion trends. Take photos on your phone and label them for each day of the week, depending on your schedule.
How many minutes can you shave off your morning routine, what will you do with all that extra time? Let us know – leave a comment below.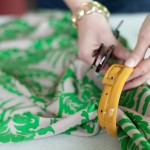 If you'd like help to understand your best colors, styles and shapes, learn how to apply makeup, personal shopping, or polishing your professional image, that's my expertise. I'm Marian Rothschild, a certified personal image consultant and I've helped hundreds of professional men and women update and upgrade their appearance, their image, their brand. Call for a free 30 minute phone consultation: 720-933-9247. Don't wait – Look Good Now!