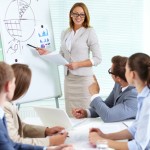 The heat is on!
When the temperature goes up, the jackets come off … too hot, right? Well sure, when you're outside. But the majority of us are working inside air-conditioned offices, and sometimes they can be down right chilly. And yet we sometimes see a sundress here, shorts and flip flops there, minis and midriffs in the office – yikes!
No matter what season, my first rule of thumb for business professionals is to always have a jacket on hand. Not necessarily on your body, but available, if you need it for client interfacing or a spur-of-the-moment meeting with the boss.
For Men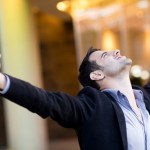 For a man, that means a sport jacket, tailored to fit your body as you are now, in a color that is flattering to your skin tone and appropriate for the season and the situation. Dress shirts are still a must for all men who wish to have the appearance of a business professional. Short-sleeved dress shirts are totally fine in summer, but they are more casual than long sleeved, which can be rolled up to the elbow without losing credibility. Lightweight dress trousers or khaki pants are the best choice for executive presence, no matter what the temperature is and how much you'd rather be wearing golf shorts. And, sorry folks, unless your position involves playing a guitar or something very creative, flip-flops are out.
For summer shoes in the office, driving loafers are fine, and you don't even need socks with this style of footwear. They go nicely with dark wash, well-fitting jeans that have a nice business casual presence. For a more traditional business-appropriate image, stick with hard-soled, leather oxfords or slip-ons, with lightweight, dark socks. Sorry, no sneakers for work unless you're a personal trainer at the gym.
Not at this job, Buddy:
Just because it's hot doesn't mean you can undress. No shorts, flip-flops, T-shirts, athletic wear, baseball hats, sports jerseys, or any clothing that is too small, or too baggy.
For Women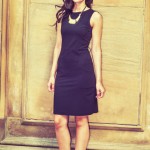 Ladies, we love our layers, don't we? So bring it on, even in summer time, because you know how sometimes the air conditioning blasts and you're freezin' your fingers off. Always have either a lightweight jacket or cardigan on hand for office work and business appropriate situations. Sleeveless dresses and blouses are fine if your arms are slender and in good shape, like Michelle Obama's. Otherwise, wear short or three-quarter length sleeved dresses and tops.
Knee-length skirts and dresses are terrific in summer and look great with peep-toe pumps or sandals that cover most of the foot. If your knees are not what they used to be, wear dresses and skirts just below the knee. Not too long, or they will look "mumsie." And not too tight, or they will be distracting.
If you want to be taken seriously and have career credibility, keep your appearance professional. For great put-together presence, err on the side of dressy rather than casual. No: flip-flops, strappy sandals, short or see-through skirts, sun dresses, shorts, tank tops, cleavage-revealing tops, tight sweaters, tummy-revealing tops or skirts, hats of any sort.
Enjoy the long days and warm temps with bare legs, (ladies), lightweight fabrics and lighter, brighter colors. At work, image matters, even if you'd rather be at the pool, the game, the bar, or beach.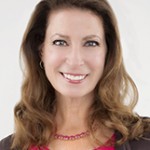 Marian Rothschild is a Certified Personal Image Consultant, speaker, award-winning and bestselling author of Look Good Now and Always available on Amazon.
For help with wardrobe, personal branding, professional image, shopping or makeup, please visit these pages on our website, call for your free 30-minute phone consultation: 720-933-9247. Don't wait, Look Good Now.