Personal Branding requires intention, direction and consistency.
What is a Personal Brand? "It's a clear, powerful, compelling image held in the minds of the people with whom you come in contact. Your personal brand is you, enhanced and expressed using polished, well crafted communication methods."  ~
When the elements of your personal brand are in alignment with how you wish to be known, you look and feel more confident, authentic, attractive, and empowered!
We help Denver area professionals authentically communicate who you are, what you do and how well you do it. Align your appearance, body language and verbal communication to genuinely express your professional image for increased influence and expanded success. 
Personal Branding with LGN provides:
All elements of your personal brand in alignment
Intentional appearance that instantly reflects your unique, individual style
Mindful body language
Clear verbal communication
Networking and presentation skills
Help crafting your elevator pitch
Develop a professional presence on LinkedIn
Review of your logo, photo, business card and marketing material
LGN Personal Branding Services include assessment, consulting and coaching for Denver – Boulder area men and women. Results include:
Increased influence
Intentional leadership image
Polished presence
Consistent and genuine confidence
Achievement, accomplishment, and prosperity
Embody and express your unique promise of value to your target market for expanded success.    Sound good?    You've waited long enough.   Act now!
Men's Personal Branding Full Package: $1,800.* (No less important, but less complicated than for women.)
Women's Personal Branding Full Package: $2,500.* (No more important, but more complicated than for men.)
*Travel cost will be added for locations 50 minutes or further from our north Boulder office.
Private Coaching on Verbal & Nonverbal Communication Skills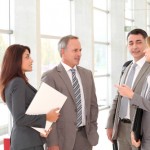 Build your brand deliberately and communicate it consistently with intentional body language and exquisite verbal communication. Learn to move organically in alignment with your brand values. Speak with confidence and clarity. 

$125.00 per hour in our Boulder office or Skype. Travel to your home or office optional for an additional fee.
 Call Certified Personal Image Consultant Marian Rothschild now to book your appointment for your Personal Branding experience or communication skill coaching: 720-933-9247.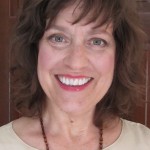 Testimonial by Personal Branding client Marie D.: "After two years of searching for someone who could help establish my brand, I finally found the right person. Marian is capable of constructively critiquing the broad picture. She did an amazing analysis of my website and personal expression. Her work continues to pay dividends. Recently I attended an annual convention and numerous people asked, "What have you done? You look fabulous!" It isn't just the change in hairstyle, grooming, or clothes that makes the difference. Marian Rothschild has the skills and insight to help me project the person I want to be. I'm now projecting a newfound confidence and radiating genuine happiness. I feel that I'm well on my way to being the person I always wanted to be."
~Quote by Peter Montoya, from his book The Brand Called You.