Key Pieces for Influence & Polished Presence
Owning a few key investment pieces is not only smart, but good business strategy. You'll be remembered in a positive light when you present a polished, put-together, and current image. Your appearance is a big part of your personal brand, so dress how you wish to be known.
Your appearance sends an immediate, nonverbal message of who you are to everyone with whom you come in contact.
Here's a list of good quality pieces that will prove to be good investments:
Silk bouse that fits, flatters, fulfills your personal style and focuses your intention
Chunky, multi-strand pearls or other chunky, gorgeous necklace
Shift dress in jewel tones
Blazer or jacket in marsala, indigo, robins egg blue, or emerald green
Nude 3″ pumps
Knee-length, light-weight coat or long, outer-wear jacket (see above)
Leather designer handbag
Gorgeous black knee high boots, 2.5" – 3.5" heels
Silk scarves to wear with solid tops and wool sweaters
Fantastic eyeglass frames, even just for reading
Custom-tailored wool sport jacket or blazer
Wool dress pants
Good quality dress shirts that fit beautifully
Dark wash dress jeans that fit great
Safari-style light weight jacket
Magnanni dress shoes
Leather messenger bag
Knee-length wool winter coat
Terrific eyeglasses, even if they're just for reading
If you would like your personal image to be successful, savvy, sharp, and professional, everything about you needs to communicate those brand values. That includes your eyeglasses, the photo on your business card, website, your verbal and nonverbal communication, as well as wardrobe and accessories.
I can help you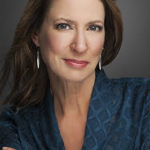 update and upgrade all elements of your personal brand for increased influence and polished presence. Call me, Marian Rothschild, for a free 30 minute phone consultation: 720-933-9247. Don't wait – you deserve to Look Good Now.