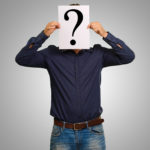 Does this make me look fat? How old do you think I am? What the heck…am I getting shorter?
Have you asked yourself or someone else any of these questions in the last year or so? Probably; almost everyone has.
Here are some helpful strategies, some of which you may have heard before but forgotten, or simply gotten out of the habit. Others might be an interesting surprise. Let me know which are you favorites or if you have questions.
To Appear Taller and Thinner:
Sit, stand, and walk with excellent posture. You may not realize that you usually slouch; lots of people do. To correct that, straighten your spine and roll your shoulders back and down. Repeat often.
Stand, sit, and walk with presence; as if you've just gotten a promotion with a nice-sized raise!
Dress monochromatically or mono tonally, meaning all one color or similar shades of two colors. You'll look like a tall column.
Wear vertical stripes, not horizontal stripes or polka dots.
Do not wear straight-across bangs.
Wear a jacket or cardigan in a dark color, with a lighter or brighter colored shirt or top underneath.

All your clothes should fit you impeccably. Shoulder seams should line up with your shoulders. The waist of your jacket, sweater, shirt, or top should taper in. Pants should skim the body, not sag nor cling. 
A higher heel on your shoe, or even one or two extra pair of insoles inside your shoe will give you a bit of added height.
Men: style your hair with some product to lift the top up, as shown in photo, left.
Women: Wear nude colored shoes or sandals with skirts or dresses. Wear long necklaces and scarves. Scarves should end on the diagonal at a point, not in a horizontal line. Wear earrings that hang vertical rather than studs. Find jackets, blouses, pullovers and cardigans that come to a point at the bottom corners, rather than ending in a horizontal line like a classic blazer. Back comb your hair at the crown (top) of your head for height.
To Appear Younger:
Take photos with the camera held a few feet in front of and a few inches above your face. Lift your head to look into the camera.
Posture, people, seriously! You may be hunched over a computer all day, so your shoulders slump forward even when you're standing or walking. This can age your appearance and your bones. Use these cues: whenever you look up from your computer, or walk through a doorway, straighten your spine and roll shoulders back and down.
Many people over the age of 40, both men and women, wear clothes that are too big for them. That doesn't do you any favors! All your clothes need to fit you impeccably. This applies to all outerwear, meaning jackets and coats, too. Get the size that fits, not the size that both you and your next door neighbor could wear together.
Maintain ideal weight. Sure, that's difficult, especially if you've fallen into some bad habits. But if you haven't already, try cutting out wheat products, processed and fast food, and processed sugar, and see if the pounds will fall off, for real. Combine that with regular, vigorous exercise, and you'll have a younger-looking body soon!
Stay informed on current fashion trends. This doesn't mean you have to dress trendy if that's not your personal style. It just means that you're aware of how to edit your closet, decide what jacket to wear for a certain look to an important event so you appear relevant. Get yourself some lifestyle magazines that illustrate new styles like

Redbook, Lucky

, and

InStyle

for women,

GQ, Details

, and

Men's Health

for guys.
Hair and Skin Care for a More Youthful Appearance
Diligent skincare is not difficult and can shave years off your appearance. A dermatologist once told me that at least 80% of what's happening on our face is due to sun exposure. That means lots of lines, wrinkles, and dark spots are preventable! Wear 50 SFP plus a wide-brimmed hat whenever you're outside.

Exfoliate skin with microdermabrasion or a deep-cleansing mask at least once a week. Cleanse and moisturize daily. Get a prescription from a dermatologist for a Retin A product to slowly peel dead skin cells off while you sleep. They can also prescribe a higher strength bleaching cream for dark spots.

Lines, wrinkles, and creases can be eased and even temporarily erased from your face with botox and fillers like Restylane and Juvederm. Believe me, lots of people you know use these products, even guys. If it's administered correctly, you can't tell. You just look younger. Ask your dermatologist or plastic surgeon if it's right for you.
Makeup in the right colors and formula, that's properly applied, can have a dramatic age-defying effect for women. But most women don't really understand what shades are best for their coloring, and how to apply products for a natural, beautiful effect. Color can do so much. When in doubt, at least wear a bright lip color and mascara. For best results, have a private makeup tutorial. 
Get a new do… haircut, that is. How many years have you been going to the same hair stylist who cuts your hair the same way? Time for a change! Even some barbers at trendy shops know what's in for men's hairstyles. And ladies, cover the gray and grow out the bangs. The Prince Valiant look is not attractive. Go online or look in magazines to see some styles that will give you an instant lift.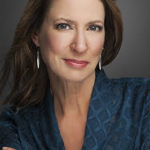 I can help you edit your closet, create a customized color chart, find your best shapes and favorite styles, and help you shop for your updated look. Ladies can have a private makeup lesson. Check out my image services packages to see what's the best fit for you. Men's image services available here.
Call me, Marian Rothschild, for a free 30 minute phone consultation to see how to upgrade your unique style and personal brand: 720-933-9247.