What's so great about looking good? Some people don't care. Why would you even want to look good?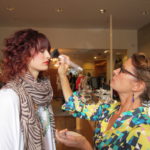 Well, billions of dollars are spent every year on beauty items, cosmetic treatments, plastic surgery, fitness and fashion, all in the pursuit of having a more visually appealing appearance.
How superficial, right?
Em, sort of. Looks certainly aren't everything, and beauty won't solve world hunger, climate change, civil or international conflicts.
How do we know looks matter?
Face it, you think about your appearance, wondering what to wear, how to style your hair, what others think of you, how you measure up. When it comes to our looks, there's lots of uncertainty, which can lead to eroding self-esteem, doubt, even depression in extreme cases.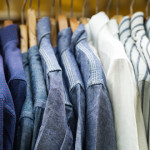 You spend time in front of the mirror, browsing in department stores or online, contemplating what to buy with your hard-earned money. Then there's more uncertainty about hair color, body shape, and makeup.  
That's a lot of time and negative energy! There are certainly plenty more pressing matters in life; matters a whole lot healthier for you, and essentials that absolutely must get done.
Why does it matter?
Often our outer image doesn't match up with our emotional, mental, spiritual and intellectual lives on the inside. And we're not sure how to align the inner self with the outer image—what others see. That's understandable; you've been busy!
But there are ways to align who you are on the inside with what everyone else sees on the outside.
What to consider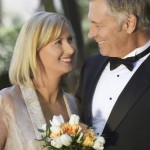 What do you notice when you see or speak with someone you think is appealing visually, and/or the way they communicate? What about them is appealing to you? Their style of clothing? How it fits and flatters their body? Their hairstyle, accessories, posture, what they say, or how they speak?
Make note of elements you find attractive about others.
What do you think about how you use or neglect each of those elements in relation to yourself? Be brutally honest.
You can make adjustments, and they're not necessarily difficult or complicated changes–it might be as simple as an updated hairstyle from a different stylist or salon. Other adjustments may be more complicated and take time.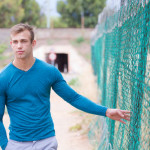 An updated wardrobe is a simple adjustment that can make a huge difference in our outer appearance when we understand our most flattering colors and shapes, and know what styles we love and want to use to communicate externally who we are on the inside. Posture and vocal idiosyncrasies can be changed with appropriate coaching and regular practice.
A recent WSJ article (8/29/17) titled Are You Aware of How Others See You?, advises: "Pick the right person to ask for feedback, someone objective." One of the first questions I ask my clients is "How do you wish to be known?" I have them give me four or five adjectives or phrases that describe how they want to come across.
Recently I've been working with clients not just on their visual appearance, but on verbal and nonverbal communication as well, so that everything about how they communicate is in alignment with how they wish to be known, who they are, and how they think and feel on the inside.
We might start with this question: What do you want more of in your life, and how is your current situation in or out of alignment with that purpose?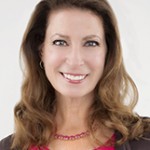 If you'd like to explore, update, or upgrade any of these issues, please visit my website and then contact me for a free 30-minute phone consultation.
Warm regards,